Page 9 of 15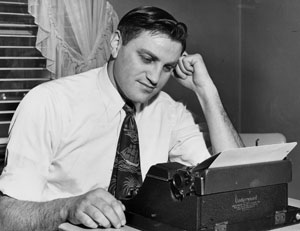 Edwin Guthman, '41, '44
Guthman found it—the guest registry that proved UW Professor Melvin Rader had spent his summer at a resort in the Cascades, not at a communist training school. Guthman's series of articles for the Seattle Times cleared Rader's name and received a 1950 Pulitzer Prize. File photo.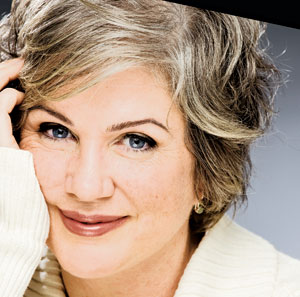 Julia Sweeney, '82
Who's that? That's Pat, though you wouldn't know by looking at the sparkling Sweeney. Best known as the androgynous Pat on Saturday Night Live, Sweeney is responsible for the acclaimed one-person shows "God Said, 'Ha!'" and "In The Family Way." Her Letting Go of God hits the big screen this summer. Photo courtesy of Julia Sweeney.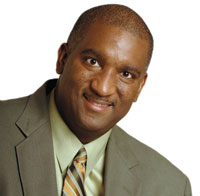 Bryan Monroe, '87
It took Monroe three tries to get into the then-School of Communications at the UW. His tenacity paid off then, and has continued to—he received a Pulitzer Prize in 2006 for his team's Hurricane Katrina coverage in The Sun Herald (Biloxi, Miss.). Monroe is now vice president and editorial director of Ebony and Jet magazines. © Johnson Publishing Co.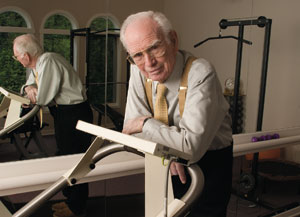 Wayne Quinton, '58
The "father of bioengineering," Quinton collaborated with physicians to create more than 30 innovative medical devices. One in particular—a shunt that made long-term dialysis therapy possible for patients who had lost their kidney function—has saved millions of lives. He also invented the treadmill. Photo by Kathy Sauber.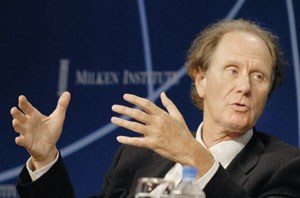 David Bonderman, '63
Self-made billionaire "Bondo" Bonderman, founding partner of the Texas Pacific Group, hired the Rolling Stones for his 60th birthday. He also started the Bonderman Honors Travel Fellowship, which offers UW students an opportunity to travel not for research but to "wander and wonder." Photo by Jamie Rector, Bloomberg News / Landov.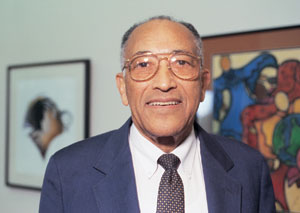 Charles Z. Smith, '55
Smith planned to be a psychiatrist, but changed fields when he observed a surgery and realized he couldn't stand the sight of blood. One field's loss was another's gain. The UW law school grad became the first person of color in Washington to serve as a municipal judge, superior court judge and justice on the state Supreme Court. Photo by Jon Marmor.