Page 8 of 15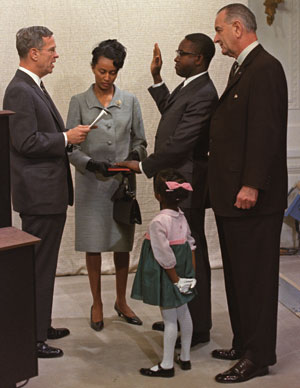 Andrew F. Brimmer, '50, '51
The first African American to serve on the Federal Reserve Board of Governors, Brimmer has also headed his own financial consulting firm, Brimmer & Co., in Washington, D.C., since 1976. LBJ LIbrary photo by Robert Knudsen.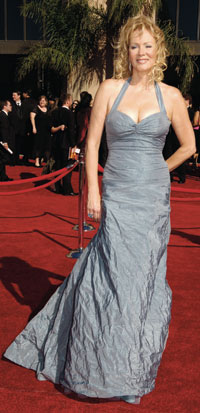 Jean Smart, '74
Smart may be best known for her role on Designing Women, or for being the emotionally volatile First Lady of the TV series 24, but to the Juvenile Diabetes Foundation, she's known as a mentor and fund-raiser. These days, the Emmy Award-winning actress can be seen in the comedy series Samantha Who? Photo by Chris Pizzello.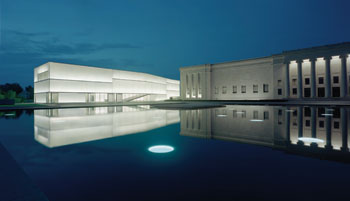 Steven Holl, '71
The chance to design an addition to Kansas City's Nelson-Atkins Museum of Art drew interest from some of America's top architects, but the contract ultimately went to the one who "broke all the rules." Named "America's Best Architect" by Time magazine, Holl has made a career satisfying his clients' needs while defying their expectations. Photo courtesy of the Nelson-Atkins Museum of Art.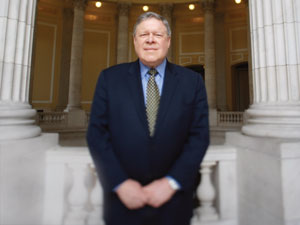 Norm Dicks, '63, '68
In early 2006, Dicks thought about retiring from Congress after nearly 30 years representing Western Washington. But that fall's elections put his party back in power, and now he chairs one of the House's most important subcommittees, Interior and the Environment. Photo by Tyler Mallory.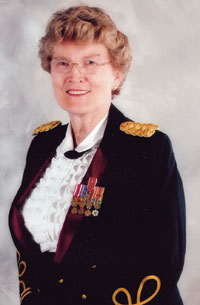 Margarethe Cammermeyer, '76, '91
After disclosing she was a lesbian, Col. Cammermeyer was discharged from the National Guard. She fought back with a lawsuit and in 1994 a Seattle judge ruled the ban on homosexuals in the military unconstitutional. Her memoir, Serving in Silence, became a TV movie starring Glenn Close in 1995. Photo courtesy of Margarethe Cammermeyer.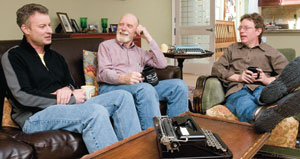 Timothy Egan, '81, Ivan Doig, '69, and Charles Cross, '81
Seattle is a famously literate city, and here are three reasons why. Cross (right) is the best-selling biographer of Jimi Hendrix and Kurt Cobain. Doig (center), whose books include The Whistling Season and Prairie Nocturne, is perhaps the dean of Northwest novelists. Egan took home the National Book Award in nonfiction for his Dust-Bowl chronicle The Worst Hard Time. Photo by Mary Levin.