Page 7 of 15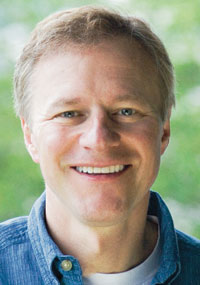 John Carlson, '81
A well-known Seattle-area conservative, Carlson raised his voice against what he considered an unfair quota system by pushing I-200 in 1997. The initiative, which passed overwhelmingly, eliminated affirmative action in UW admission policies. Photo courtesy of Fisher Radio Seattle.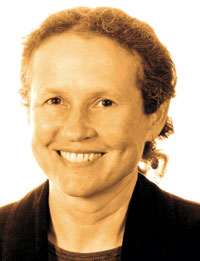 Rebecca Nelson, '88
Nelson, '88, was discussing potato diseases with a colleague when she received a phone call telling her that she'd received a 1998 MacArthur Fellowship, or "genius grant," for—you guessed it—her work in combating potato blight. Photo courtesy of Rebecca Nelson.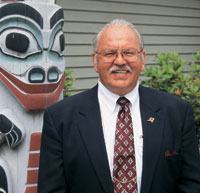 W. Ron Allen, '83
As chairman of the Jamestown S'Klallam Tribe in Sequim, Allen works to ensure the sovereignty and economic vitality of his people. He has led the tribe from zero revenue to a $6 million annual operating budget and expanded a landless reservation base to include over 300 acres without federal assistance. Photo by Dave Logan.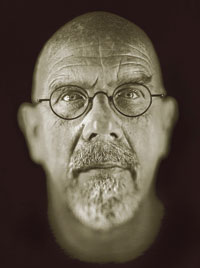 Chuck Close, '62
Close thinks of himself as one who builds painting experiences for the viewer. His photographs and photorealistic paintings, often produced in very large scale, focus on portraits of himself, his family and friends. His work can be found in the Museum of Modern Art, the Guggenheim Museum and the Tate Gallery.Photo by Chuck Close, courtesy of the Tacoma Art Museum.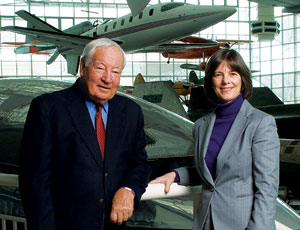 Joe Sutter, '43, and Bonnie Dunbar, '71, '75
Earned Wings: Dunbar is one of the world's most experienced female astronauts, with 50 days in space covering 20.4 million miles on five shuttle flights. Sutter, known as "the father of the Boeing 747," invented the concept of the "wide body" aircraft and served on the presidential commission that investigated the Challenger explosion. They were photographed at the Museum of Flight, where Dunbar is now the President and CEO. Photo by Kathy Sauber.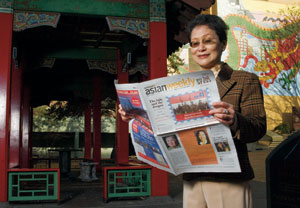 Assunta Ng, '74, '76, '79
Frustrated that she "had to get a San Francisco newspaper to get any Chinese news," Ng founded the Seattle Chinese Post and Northwest Asian Weekly newspapers in the early 1980s. These publications, together with her tireless volunteerism, make Ng an invaluable presence in Seattle's Asian American community, and beyond. Photo by Karen Orders.