Page 5 of 15
Dale Chihuly, '65
Chihuly brought the notion of collaborative teams to the Studio Glass movement, and made the blown glass form an accepted vehicle for installation art. Once he captured the garden in glass; now his Mille Fiori installations at museums and galleries from Tacoma to New York are gardens themselves. Photo by Benjamin Benschneider / Seattle Times.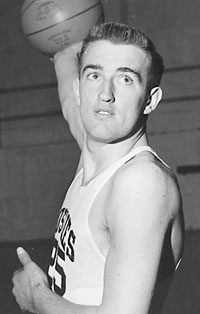 Bob Houbregs, '59
In 1958, the Husky men's basketball team failed to make the NCAA tournament, and their talented forward/center was left selling programs outside the Final Four—held, heartbreakingly, at Hec Edmundson Pavilion. The next year, Houbregs was the program, averaging nearly 35 points a game in the tournament and leading the Huskies to the semifinals. He was named national Player of the Year, was picked third in the NBA draft and is now in the Basketball Hall of Fame. Photo courtesy of UW Athletic Communications.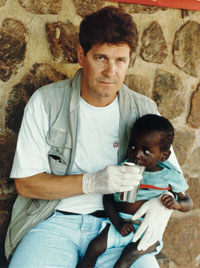 Daniel O'Neill, '72
Most UW students look for a job after graduation. O'Neill sold his possessions and took off on a volunteer mission to Africa, Europe and the Middle East. In 1981, he founded Mercy Corps, a humanitarian organization that has since provided over $1 billion in assistance to people in 100 nations. Photo courtesy of Mercy Corps.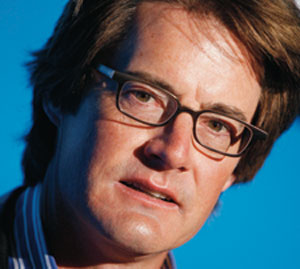 Kyle MacLachlan, '82
MacLachlan studied drama at the UW, and he must have studied well. Not long after graduating, he starred in the films Dune and Blue Velvet. A Golden Globe Award winner and Emmy nominee, he can now be seen playing mysterious dentist Orson Hodge on Desperate Housewives. Photo by Matt Sayles.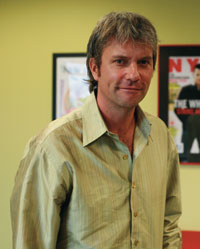 Chris DeWolfe, '88
Who knew an online networking site like MySpace.com, which hosts over 230 million accounts, would be so popular? MySpace CEO and co-founder DeWolfe did. Launched in 2003, the site quickly took off and has only grown more since News Corp. bought it for $580 million in 2005. Photo by Robert Scoble.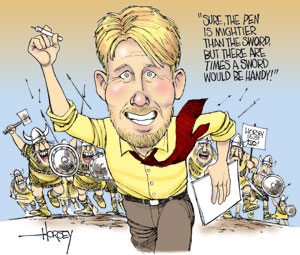 David Horsey, '75
A two-time Pulitzer Prize winner, editorial cartoonist Horsey has entertained, enlightened and sometimes outraged readers of the Seattle Post-Intelligencer and 450 other newspapers. He got his start when The Daily staff elected him as editor in 1974, the first time a cartoonist assumed that exalted position. Image courtesy of David Horsey.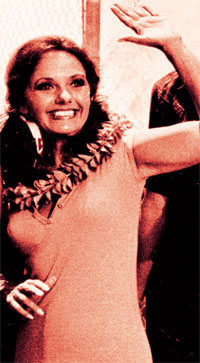 Dawn Wells, '60
She achieved television immortality as Mary Ann on the short-running, long-syndicated sitcom Gilligan's Island—the wholesome counterpart to sex-kittenish Ginger Grant. Wells still receives about 50 fan letters a week. Photo by Wally Fong.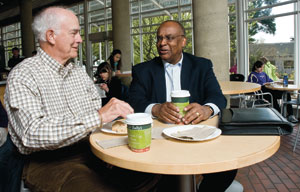 Dan Evans, '48, '49, and Norm Rice, '72, '74
Power Lunch: Democrat Rice (right), Seattle's first and only African American mayor, takes a coffee break in the HUB with Republican Evans, Washington's beloved former governor and U.S. senator. Rice is currently Distinguished Practitioner-in-Residence at the Daniel J. Evans School of Public Affairs. Photo by Mary Levin.