Page 3 of 15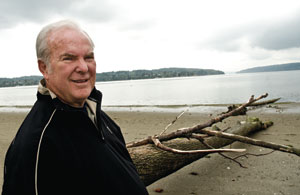 Booth Gardner, '58
Gardner, a former two-term Washington governor, is on the final campaign of his life: to legalize physician-assisted suicide this September. He's not fighting for his own right to die—his Parkinson's disease isn't considered terminal—but he wants Washington voters to give others the right to "death with dignity." Photo by Mary Levin.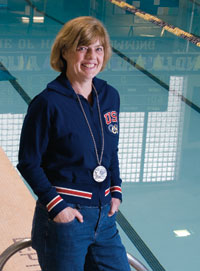 Lynn Colella, '72
Colella didn't walk on water—although that would've helped explain some of her achievements in the pool. She won 10 national championships, along with a silver in the 200 butterfly at the 1972 Olympics—the first Olympic medal ever won by a UW woman. Photo by Kathy Sauber.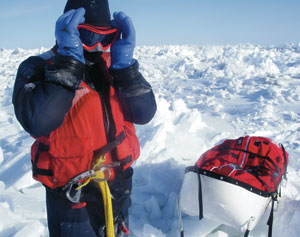 Dimitri Kieffer, '89
Kieffer is trying to circle the globe under his own power—hiking across Asia, bicycling across North Africa, paddling across the Atlantic, etc. Don't bet against him: he's already walked from Alaska to Siberia across the not-entirely-frozen Bering Strait. He also ran—yes, ran—the Iditarod, pulling the sled himself. Photo by Karl Bushby.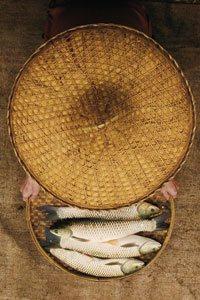 Art Wolfe, '75
His brilliantly colorful and stunningly composed nature photographs have appeared in major magazines, in dozens of books and on two U.S. postage stamps. Fans can catch up with him on his new public television series, Travels to the Edge with Art Wolfe. Photo by Art Wolfe.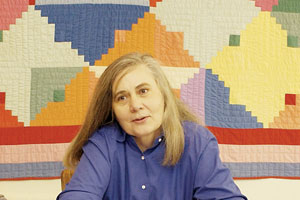 Marilynne Robinson, '68, '77
Page for page, Robinson may be the most influential fiction writer in America. She has produced only two slender novels—Housekeeping and Gilead—and both are regarded as modern classics. She's won the Pulitzer, the National Book Critics Circle Award and the PEN/Faulkner. Photo courtesy of the University of Iowa.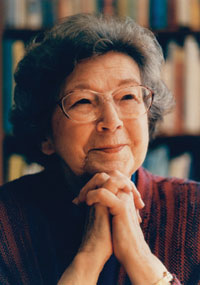 Beverly Cleary, '39
One of America's best-loved authors, Cleary has spent her life writing the kinds of stories she longed to read as a little girl—stories in which children are children, and not merely means to the end of some adult moral. She was named the UW's Alumna of the Year in 2008. Photo by Alan McEwen.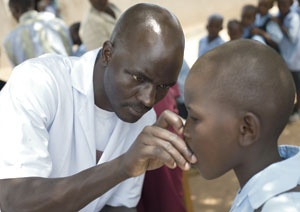 Peter Kithene, '07
As an orphaned teenager in Kenya, Kithene raised three siblings by himself. As a UW undergrad, he raised enough money to found a health clinic in his home village. Now he's raising his own baby son while completing a master's at the UW and remotely managing the clinic, which provides care to widows and orphans. Photo by J. Carrier, © 2007 Cable News Network.