Page 14 of 15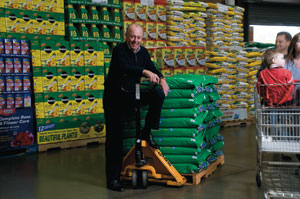 Jeffrey Brotman, '64, '67
The son of a successful entrepreneur, Brotman has said that he entered law school at the UW "to get out of the retail business." That didn't exactly happen. In fact, he went on to co-found Costco Wholesale Corporation, the largest membership warehouse chain in the world. Photo by Kathy Sauber.
John "Bud" Hawk, '51, '52
A longtime Bremerton educator, Hawk received the Medal of Honor for his heroism during a battle with German tanks and infantry that left him wounded near Chamois, France, on Aug. 20, 1944. He not only helped fight off an attack but, under heavy fire, directed American tanks to force 500 Germans to surrender. Photo by Kathy Sauber.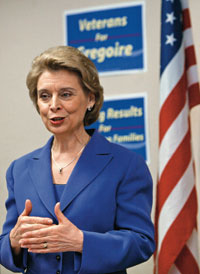 Christine Gregoire, '69, '71
Gregoire was the first woman to be elected attorney general in Washington and served three terms, notably winning a $4.5 billion share for the state in a tobacco settlement. In 2004, she became Washington's second female governor. Photo by Ellen M. Banner / Seattle Times.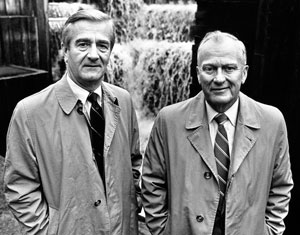 John Ellis, '52, '53, and Jim Ellis, '48
When Robert Lee Ellis was killed by a German artillery shell during World War II, the news sent his older brother Jim (right) into a self-destructive rage. But Jim's wife, Mary Lou, persuaded him to redirect his anger: "Why not make your life count for his?" she asked. Inspired, Jim spent the next six decades pursuing community-betterment projects with the energy of two (and sometimes more) people: the cleanup of Lake Washington, the creation of METRO and the establishment of the Mountains to Sound Greenway, to name just a few. His efforts have inspired many others in turn, including Microsoft Chairman Bill Gates, who once said he'd like to do as much good as Jim Ellis had, and Ellis' own brother, John, the widely admired former head of Puget Sound Energy who led the movement to keep the Mariners in Seattle. "Both of us were influenced by our parents," John has said, "but if I had an example, it was my brother Jim." Photo by Benjamin Benschneider / Seattle Times.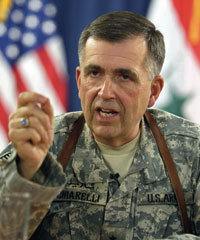 Peter Chiarelli, '80
Lt. Gen. Chiarelli was the No. 2 U.S. military leader in Iraq in 2006. He later became senior military assistant to Defense Secretary Robert M. Gates, and is a leading candidate to succeed Gen. David H. Petraeus as top commander of U.S. forces in Iraq later this year. Photo by Muhannad Fala'ah.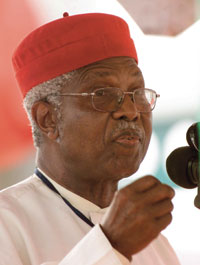 Alex Ekwueme, '55, '57
In 1979, Ekwueme became the vice president of Nigeria. Four years later the government was deposed by military coup, and he spent six years in prison. But he has continued, all his life, to take courageous stands for peace and democratic principles. He currently heads Nigeria's Reconciliation Committee. Photo by Saurabn Das.