Page 13 of 15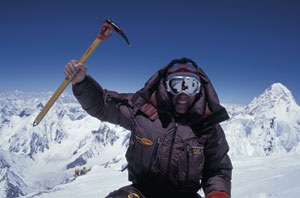 Ed Viesturs, '81
On a 27,000-foot peak in Nepal, Viesturs found a young climber—perfectly preserved—who had frozen to death 20 years earlier. It was a harrowing reminder of what he risks every time he goes out. So far, Viesturs has climbed (and come down from) all 14 of the world's 8,000-meter mountains. Photo courtesy of Ed Viesturs.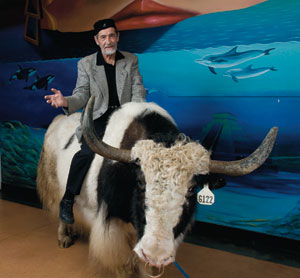 Roberto Maestas, '66, '71
In 1972, Maestas helped lead a peaceful occupation of the abandoned Beacon Hill Elementary School, protesting cuts to basic education at South Seattle Community College. Today his organization—El Centro de la Raza—owns the building, from which it provides services like bilingual child care, a food bank, job training and home-ownership programs. Photo by Kathy Sauber.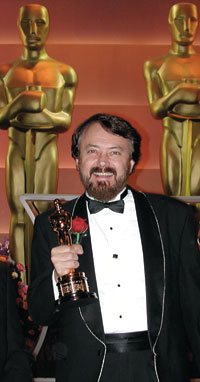 Loren Carpenter, '74, '76
Part of the Pixar founding team and now its chief scientist, Carpenter celebrated an Academy Award win in 2000 for advancements in motion picture rendering by Pixar's RenderMan software. He helped develop the software, which made possible the stunning visual effects in movies like Finding Nemo and The Lord of the Rings trilogy. Photo courtesy of Academy of Motion Picture Arts and Sciences.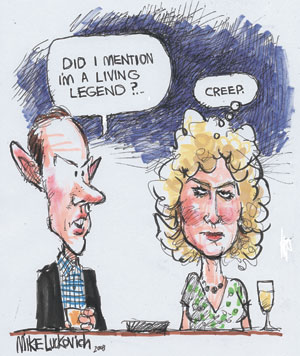 Mike Luckovich, '82
A former door-to-door salesman, Luckovich today is one of the premier (and funniest) cartoonists in all of journalism. He's captured two Pulitzer Prizes (1995 and 2006) for his work in the Atlanta Journal-Constitution and is syndicated nationally in 150 newspapers. Image courtesy of Mike Luckovich.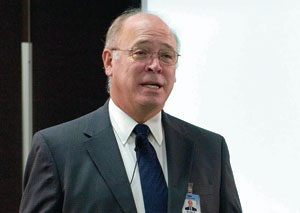 Scott Carson, '85
A former director of sales for the Boeing Co., Carson is given considerable credit for helping reverse the company's bad fortunes. Now CEO of the commercial aircraft unit, he's overseeing the production of the 787 Dreamliner. Photo courtesy of the Boeing Company.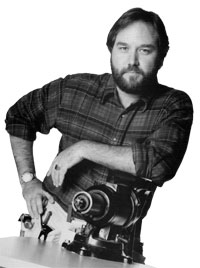 Richard Karn, '79
In 1991, actor Karn had no savings, no other professional prospects, and no idea whether the show in which he'd been cast was going be a hit. So he kept his day job as the manager of an apartment complex for the entire first season of Home Improvement. He needn't have worried. The show would enjoy a triumphant nine-year run, and Karn's character, the unflappable Al Borland, would enter the pantheon of classic TV sidekicks. Karn went on to host the game show Family Feud from 2002–2006. File photo.