Page 12 of 15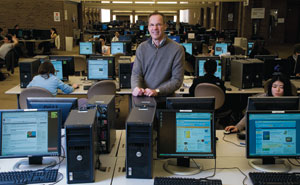 Jeremy Jaech, '77, '80
As personal computers have become ubiquitous, so has Jaech. He has been involved in creating and running some of the most important software companies in the world: Aldus, Visio, RealNetworks and Trumba. Photographed in Odegaard Library by Kathy Sauber.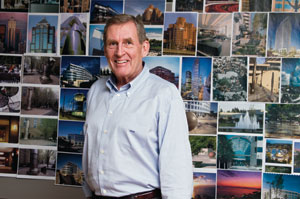 H. Jon Runstad, '65
UW students aiming for careers in real estate can follow in the footsteps of former Regent Runstad, thanks to the Runstad Center for Real Estate Studies in the College of Architecture and Urban Planning, which he and his wife Judy, '74, helped launch in 2000. He is the co-founder, chairman and CEO of Wright Runstad & Company, which, since 1972, has developed 52 buildings in five states. Photo by Mary Levin.
Peter Adkison, '97
Adkison knows how to make magic. The founder of game-publishing company Wizards of the Coast, he helped launch wildly successful card games like Magic: The Gathering and Pokémon. He also used his business savvy to acquire Dungeons and Dragons, the phenomenon that first sparked his love of role-playing games in high school. Photo by Kevin P. Casey.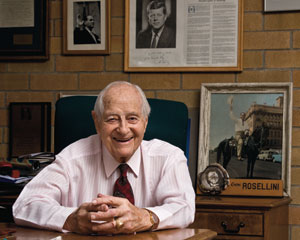 Albert Rosellini, '32, '33
At 98, he's the oldest living former governor in the United States. Rosellini held Washington's top office from 1957 to 1965, and has served as a mentor to several of his successors, including Gary Locke and Chris Gregoire, '69, '71. Photo by Mary Levin.
Don Coryell, '50, '51
A Husky defensive back, Coryell went on to become a genius on the offensive side of the football. As head coach of the San Diego Chargers, he devised the "Air Coryell" passing system. A pioneer of the I-formation offense, he is the only coach to record 100 victories in both college and the pros. Photo courtesy of the Pro Football Hall of Fame.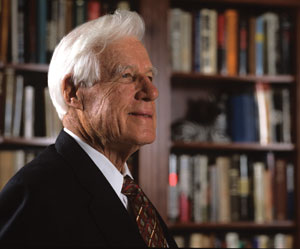 Whitney Harris, '33
Harris knows how to make a convincing case. At the Nuremberg International Military Tribunal, he presented evidence against Ernst Kaltenbrunner so overwhelming that the former head of the Gestapo didn't bother appealing his conviction. At 96, Harris is the last surviving prosecutor from the famous trials. Photo by Joe Angeles.