Page 11 of 15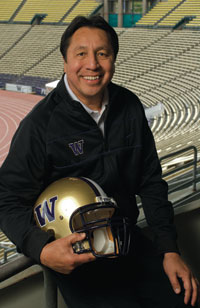 Sonny Sixkiller, '71
Quarterback Sixkiller not only helped turn around a 1-9 Husky team, he became an inspiration for Native Americans—and aspiring QBs—all over the country. He led the nation in passing in 1970, made the cover of Sports Illustrated, appeared in The Longest Yard and was the subject of a song, "The Ballad of Sonny Sixkiller." Photo by Kathy Sauber.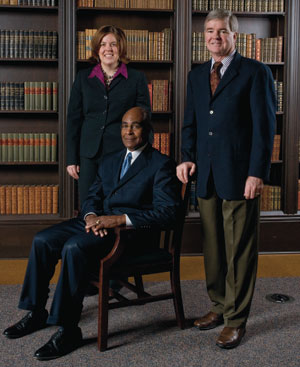 Andrea Peterson, '96, Charles Mitchell, '65, and Mark Emmert, '75
Meeting of the Minds: Emmert has done a superb job as UW president; former football star Mitchell retires this month as chancellor of the Seattle Community College District, following a career of more than 25 years with the colleges; and Granite Falls music teacher Peterson was the 2007 National Teacher of the Year. Photo by Kathy Sauber.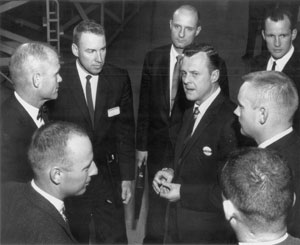 George W. Jeffs, '45, '48
A renowned engineer for the Apollo missions to the moon, Jeffs was part of the team that raced the clock to save the crippled Apollo 13 spacecraft, which had suffered a catastrophic explosion. The mission operations team won a Presidential Medal of Freedom in 1970. George W. Jeffs (center) confers with Apollo astronauts (clockwise from lower left) Charles Conrad, John Glenn, Jim Lovell, Tom Stafford, Gordon Cooper, Neil Armstrong and Deke Slayton. Photo courtesy of George W. Jeffs.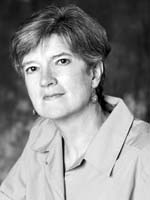 Linda Bierds, '69, '71
When Bierds studied writing at the UW, she focused on fiction. Small wonder that her celebrated poems read like lyrical short stories—Bierds has a gift for inhabiting lives, and eras, other than her own. A regular in The New Yorker, she received a MacArthur "genius grant" in 1998. Photo by Mary Levin.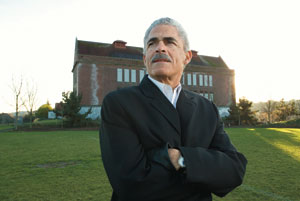 Carver Gayton, '60, '72, '76
The descendant of Seattle pioneers and early community leaders, Gayton has led a life of pioneering leadership himself: he helped the Huskies win the 1960 Rose Bowl, became the first black FBI agent from the state of Washington, served as commissioner of employment security for the state, and now directs the Northwest African American Museum. Photo by Karen Orders.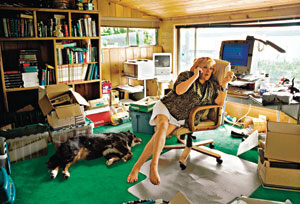 Ann Rule, '53
Rule was going to be a psychology major, but a class with English Professor Markham Harris changed her life, launching a career that has included New York Times best-sellers on notorious crimes. She is perhaps best known for The Stranger Beside Me, her personal encounter with fellow UW alum Ted Bundy. Photo by Betty Udeson / Seattle Times.