Page 2 of 15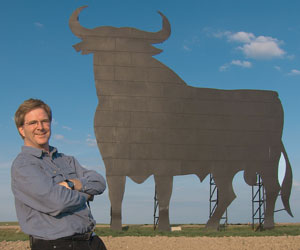 Rick Steves, '78
When Steves decided to teach a travel class at the UW's Experimental College, he expected 20 students to attend. Instead, about 100 people showed up and Steves' multi-million dollar travel empire was born. Fans can follow Steves' advice through his popular TV series, radio program, columns, guidebooks and tours. Photo courtesy of Rick Steves.
Alexei Saba Mohajerjasbi, '03, and Kim Thayil, '85
As the heavy-riffing lead guitarist for Soundgarden, Thayil (right) ruled the Seattle music scene at a time—the 1990s—when Seattle music seemed to rule the world. As the furious-fingered turntablist for Blue Scholars and Common Market, "Sabzi" is the hottest ticket in town today. Photo by Kathy Sauber.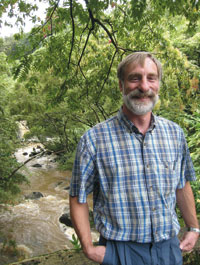 Tim Paterson, '78
As an unknown 23-year-old computer designer and engineer, Paterson wrote what became known as the original MS-DOS—the most widely used computer operating system in the 1980s. Photo courtesy of Tim Paterson.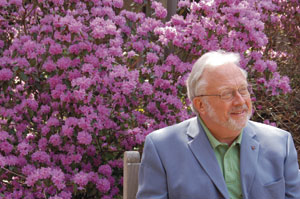 William Bolcom, '58
One of the great virtuosos of American music, Bolcom is equally comfortable composing symphonies, chamber music, cabaret and ragtime. His many honors include a Pulitzer, the National Medal of Arts, three Grammys and the UW's Alumnus of the Year award. © Katryn Conlin.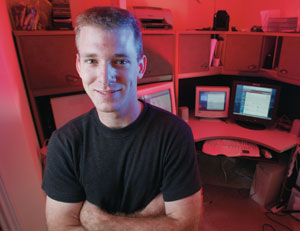 Brad Fitzpatrick, '02
What's a UW student to do when he wants to keep his friends updated on college life? Write a computer program to maintain his online journal, of course. Fitzpatrick did just that when he created LiveJournal, a site that now hosts over 15 million accounts, in his Mercer Hall dorm room. Photo by John Gress.