| | |
| --- | --- |
| From The President | |
A University's Greatest Resource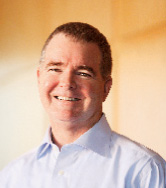 The start of June always brings a flurry of excitement and activity to the UW. While students are immersed in final exams and putting the last touches on their summer plans, some of our newer faculty members are getting ready to embark on the annual Faculty Field Tour, a five-day, whirlwind road trip across the state of Washington. Many others across campus are busy preparing for the end of the fiscal year, and, of course, Commencement is on nearly everyone's mind. No matter how hectic our schedules are, though, it is essential that we take time to recognize our greatest resource—our people.

Any organization as big and as complex as the University of Washington simply cannot operate effectively without the hard work, cooperation and dedication of its people. For nearly 40 years, we have set aside time in the busy month of June for our annual Recognition Ceremony. It's a wonderful celebration in which we pay tribute to some of the outstanding members of our community, such as great teachers who have touched the lives of thousands as well as the students, staff and alumni who make us all proud to be Huskies.

Obviously, it is not possible, nor appropriate, to honor the good work of everyone at the University at one annual ceremony. We have to pursue a wide range of approaches to acknowledge contributions, both large and small. Quite frankly, we have not been so great at this in the past. But things are changing. The Leadership, Community and Values Initiative—a group of our campus leaders charged with assessing the UW culture with an eye toward making it better—has taken a lead role in helping to improve our recognition efforts at all levels. I anticipate this will translate into very good things for our faculty and staff, which, in turn, means very good things for the University.

Beyond recognizing our faculty and staff, it is critical that we acknowledge the talents and contributions of our students and alumni. Commencement provides a perfect opportunity for this. Commencement is a time devoted specifically to honoring our new graduates, not only for the hard work that has enabled them to earn a college degree, but also for the promise of their achievements to come. As we send the newest group of UW alumni into the world, we want them to realize the full range of possibilities and opportunities before them.

It is no accident that we include an introduction of the Alumnus Summa Laude Dignatus (ASLD), the highest honor bestowed by the University, in the Commencement ceremony. This year's ASLD, Dan Evans,'48, '49, (see "Engineer of Change") probably needs no introduction; his lifetime commitment to public service has had and continues to have significant impact on all of us. Needless to say, we are extremely proud that he is a University of Washington alumnus, and we are very grateful for all the ways he has enriched our community.

By recognizing our distinguished alumni like Dan Evans, we celebrate the successes of people who are very dear and important to us. In doing so, we connect newer generations to the University's rich traditions and history. Each student who comes to the UW has the potential to create an extraordinary legacy. Recognizing others might just help them see it.



MARK EMMERT, '75, President