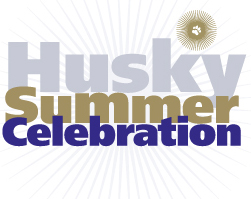 We'll Be Having Fun All Summer Long
Six salmon barbecues, five time zones, four corners of Washington, three tenors, two Mariners' games and—pending confirmation—a partridge in a pear tree will be among the highlights of the UWAA's first annual Husky Summer Celebration. Our long-standing tradition, Husky Summer Weekend, has officially outgrown its name. This year, we're pulling out all the stops with a summer-long slate of activities and events for proud Huskies all over the country. Highlights include:

NATIONWIDE:
Salmon Barbecues
At ordinary barbecues, you grill hot dogs and socialize with cold fish. At our barbecues, we grill the fish and socialize with the Dawgs. Hosted by UWAA chapters across the country, these salmon barbecues have long been the signature events of Husky Summer Weekend. This summer is no different, except that they'll be happening every month. Make your way to New York, Washington, D.C., the Bay Area, Orange County, Hawaii and Houston for superior food and superior company.

TRI-CITIES:
A Welcome to Washington
Guests at this June 12 reception for new UW students include Provost Phyllis Wise, Undergraduate Education Dean Ed Taylor, '94, and UWAA Executive Director Chuck Blumenfeld, '66, '69.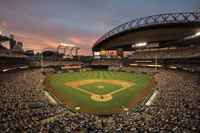 SEATTLE and SAN DIEGO:
Husky Nights with the Mariners
On Friday, June 29, watch the M's battle the Bluejays at Safeco Field. Stop by Ivar's Clam Bake, across the street from Safeco, for a pre-game gathering of Huskies. And get a free purple and gold Mariners T-shirt when your purchase your tickets through the UWAA. Even better, $5 from your purchase will go to student scholarships. On Friday, June 8, cheer for the visitors at Petco Park in San Diego, as the Mariners take on the Padres.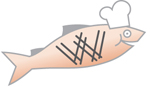 OLYMPIC PENINSULA and SUN VALLEY:
Wine and Song
On June 24, there's the Kitsap/Jefferson/Clallam Olympic Peninsula Winery Tour. A week later, in Sun Valley, Idaho, it's "Wine, Cheese and Three Tenors," featuring a performance by acclaimed vocalists Jorge Yanez Lopez, Jose Medina and Dennis McNeil at the Presbyterian Church of the Big Wood.

SEATTLE:
See Seafair from the Water
If there's one thing that's fun to say in a pirate voice, it's "Party Barge." And that's where you'll be on Friday, Aug. 3 for Seafair 2007. UW Alumni get a hefty discount on admission to Seafair's floating party barge, plus VIP seating, the company of other Huskies, shuttle boat access to land, music throughout the day, a catered lunch, hydroplane pit access and an attentive host staff. Space is limited, so order your tickets today.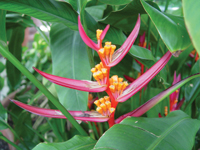 NEW YORK:
Botanical Garden Tour and Picnic
Stop and smell the Japanese asters on this special tour of the famous New York Botanical Garden Saturday, Aug. 4. You'll take a private tram around the 250-acre grounds in the company of your fellow Huskies and a garden docent, making stops at all of the park's exhibits, including the lush new Caribbean Gardens area.

For more information on these and other Husky Summer Celebration events, and to register, visit UWalum.com.