| | |
| --- | --- |
| Welcome. | |
The Best Way to Show Your Pride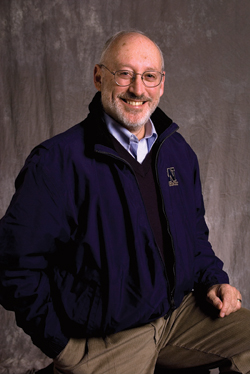 Summer may be when many Huskies relax and think about vacation, but it means excitement to everyone here at the UW Alumni Association.

June is when we celebrate the 10,000 students who are receiving their diplomas this month. And we are hard at work reaching out to those Huskies to make sure that their ties to the University do not end just because they aren't taking classes anymore.

As we welcome these Huskies into the "real world," we also want to welcome them as members of the UWAA. They can sign up for an annual membership for half the price ($25) and reap the benefits that 52,000 other Huskies enjoy.

Being a UWAA member entitles new alumni to all sorts of benefits—our impressive career services program, discounts on everything from life insurance to getting a latte at Tully's—and big savings on all of our UWAA events. It's alsothe best way to show your Husky pride.

A UWAA membership would make an awfully nice graduation gift …

June also means that the UWAA's Husky Summer Celebration is not far behind. This event has grown so big that we had to extend it all summer long instead of holding it on just one weekend, as we have the past few years.

Husky Summer Celebration is a chance for alumni—mainly outside of Seattle—to get together and share that famous Husky spirit. This year's lineup is impressive, with purple and gold gatherings from coast to coast running the gamut from new student welcoming events to wine tours to salmon barbecues and baseball games and lots more.

Husky Summer Celebration is one way we are building a stronger geographic program with our chapters and clubs throughout the nation. While the majority of UW grads live in Western Washington, we want our fellow Huskies who live outside of the Seattle metro area to feel as engaged as possible with the University.

These programs are illustrative of how far our association has come. We now have more programming, new publications, new benefits to save you money and more opportunities to become involved, like Homecoming Week. As we move forward, we will continue to provide you with more ways to engage with the University while we work to attract new members and sustain our strong financial base.

In the six months I've been on the job, I have been impressed by how much people care about this University. We at the UWAA will continue to serve as your portal to the University and to provide you the kind of services and programs you have come to expect. It's the least we can do.




Chuck Blumenfeld, '66, '69
Executive Director, UW Alumni Association