June 2004 -

James D. Clowes Award for Advanced Learning Communities
Recognizes Faculty or Staff Member Who Created or Sustained Advanced Learning Communities Among Students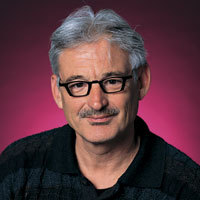 Eugene Edgar

DEPARTMENT: Education; 32 years at UW
COURSES TAUGHT: Exceptional Children; The Purpose of Public Schools in Democracy; Adolescent Development; Crucial Issues in Special Education
ACHIEVEMENTS: In 1987, Edgar developed and taught the first Freshman Interest Group, which brought new undergraduates together to experience the University. He also conceptualized two freshman seminars, Education in a Democracy and Education and the Public Good, motivating students to analyze educational issues essential to democracy. He also assisted the UW Pipeline Project by developing training seminars for tutors and has recently directed 30 college students to a troubled elementary school in Seattle each week to tutor fourth and seventh graders. He also helped the elementary students' test scores rise by bringing UW faculty to the school to teach the instructors how to prepare the kids for testing.
QUOTE: "Much of the enthusiasm and viability of the groups he creates is owed to Gene's personal involvement, his exceptional abilities as teacher and mentor, his obvious caring, and, especially, his ability to respect individual distinctions while fostering collective learning." —Dean of Education Patricia A. Wesley
DEGREES: B.S., Indiana State, 1965; M.A., Peabody, 1968; Ph.D., Peabody, 1972
The new James D. Clowes Award for Advanced Learning Communities rewards a faculty or staff member who has created or sustained learning communities. These communities bring students together to discuss service and community-based projects outside of the classroom, such as tutoring or international programs of study. Often, the students themselves become the discussion facilitators. This award is in honor of the late James D. Clowes, a leader of the Comparative History of Ideas Program, who died in March.
---
Home / Current Issue / Archives / Talk Back / Advertising / Columns FAQ / Alumni Website / Search