There are plenty of stories behind these numbers:
* Mathematician Richard Bass had been at the UW for 21 years. When the University of Connecticut offered him a salary 60 percent higher than what he was making at the UW, he left. "I've been kicking myself that I didn't look sooner," he admits.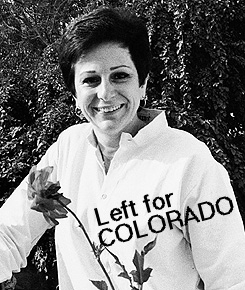 * Music Professor Joan Catoni Conlon, once head of the UW's choral program, taught at the UW for 19 years. She touched the lives of hundreds of students in the University Chorale. The University of Colorado offered her increased research support and a 30 percent pay hike. "When I saw what my salary was going to be, when I saw there were more resources for research activity, library resources and support from the graduate school, I decided to take it," she says.
* Accounting Professor Mark Peecher was a dean's dream. "He was a budding star, potentially a superstar," recalls Business School Dean Bill Bradford. "He was doing good work in a difficult area. He got great student evaluations. He was good in the classroom and good in research." Peecher left this fall when the University of Illinois offered him a $40,000 pay hike. "We knew we couldn't even come close to that," Bradford says.
"We've lost candidates to Cornell, Pittsburgh and Michigan," Bradford says of his recruiting efforts. "The word is out," he laments. "It's been a difficult year and it's going to get worse."
The University is fighting its brain drain, but since the state sets overall salary increases, much is beyond the University's control. President Richard L. McCormick has made faculty and staff salary raises the number one priority in the next legislative session, which begins in January.
The University of Washington, along with all other four-year state colleges and universities, is asking for a 4.5 percent pay increase in each year of the next biennium. The state's share of the UW increase would total $41 million, with the UW adding $9 million from its own funds. Salaries would not rise across the board; increases would be based on merit.
"Faculty and staff are the foundation of this institution's quality and we must do everything we can to maintain that quality," McCormick told the regents in September. "It is in the best long-term interests of the state to invest now in sustaining the excellence of this institution, rather than letting that quality erode and trying to repair the damage later."
The regents agreed, and to emphasize the gravity of the pay situation, they froze the President's salary at its current level. "We need to dramatize in every way possible the serious and precarious position we find ourselves in with respect to faculty salaries," said Board of Regents President Shelly Yapp.