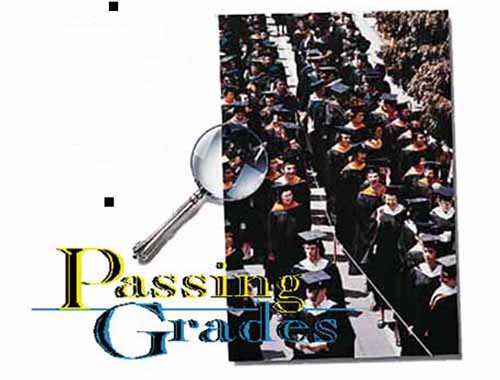 The University of Minnesota tore itself apart over tenure when its regents demanded that faculty be more "accountable." In the name of efficiency, the City University of New York may drop its guarantee to accept anyone with a high school diploma. In two years, South Carolina will fund all its colleges based solely on numbers--graduation rates, retention statistics and other measures.

Despite the economic boom of the late 1990s, higher education is under the microscope. Business leaders, legislators and some educators feel our colleges and universities are just not efficient. Frank Newman, former president of the University of Rhode Island, told the New York Times, "We have taken this system as far as we can stretch it, and it's been wonderfully inventive, but less and less of what we do matches society's needs."

Just as downsizing, reorganization and mergers have hit American business and the health care industry, it is clear that higher education's turn is coming under the rubric of "accountability."

"The call for accountability reflects the national skepticism about government in general. Taxpayers are skeptical of how governments spend their money and feel governments spend too much of it," says UW Government Relations Director Sheral Burkey.

"We're facing the same efficiency pressures that business and other public agencies are facing," says UW Public Affairs Professor William Zumeta, who follows higher education policy issues across the nation.

In April, the national trend surfaced in Olympia. The Washington State Legislature passed specific "performance targets" and goals for state institutions--with financial penalties for those who fail to meet certain targets.

The numbers try to measure how many students stay in school rather than drop out, how fast they graduate, how efficiently they work their way to a degree, faculty productivity and other statistics (see By the Numbers: Chart of UW Accountability Goals). If the UW doesn't meet certain targets by the end of the current academic year, the state could hold back as much as $3 million from the UW operating budget in 1998-99.

UW Already Reforming Undergraduate Education
A New Twist: Linking Accountability to Funding
Some Goals Could Backfire
By the Numbers: Chart of UW Accountability Goals

Send a letter to the editor at columns@u.washington.edu.