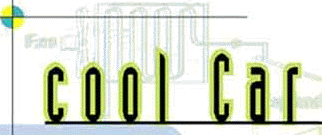 Professor Emeritus Abe Hertzberg.
---
Among engineers at the University of Washington and around the country, Abe Hertzberg is known as an "Idea Man."
Laser-powered airplanes, fertilizer made from air and, most recently, a liquid nitrogen vehicle are among the concepts he has proven will work even if they haven't set corporate America on fire--yet.
His invention of the chemical shock tube in the early 1950s, on the other hand, influenced NASA's budding space program and is still widely used in research laboratories today.
"Abe is always thinking up something new whether it's viable or not," says Adam Bruckner, a fellow professor in the UW Department of Aeronautics and Astronautics and one of many researchers who have built successful careers based in part on Hertzberg's ideas. "When my adviser in graduate school heard I was going to be coming here to work with Abe, he warned me that I'd be buried in ideas--many of which wouldn't pan out but some that would be real gems. He was right."
But having bold ideas isn't everything it's cracked up to be, says Hertzberg, 75, who retired in 1993 but still comes to campus nearly every day to keep tabs on his ongoing research projects.
"New ideas unsettle preconceptions so you're not always appreciated," he says. "To my enemies, I'm a crude opportunist. To my friends, I'm a great idea man. I guess I can see the obvious a little before some people and I've used that as the only tool I really have."
When polio and a bitter feud with his adviser prevented him from completing his doctorate at Cornell in the late 1940s, Hertzberg said he was forced to develop and doggedly pursue his own ideas to succeed in academia.
After sixteen years as an engineer and director at the Cornell Aeronautical Laboratory put him in the who's who of engineering circles, Hertzberg came to the UW in 1966 to take over the nascent Aerospace and Energetics Research Program. He became a research rainmaker, helping secure funding for the 40,000-square-foot Aerospace Research Laboratory and dozens of grants, including the longest-running NASA grant ever awarded to a university.
Over the years Hertzberg also earned a reputation as a maverick--flouting campus policies by smoking cigars while he lectured, for example--and as a stern taskmaster who doesn't suffer fools easily. But colleagues say that's a small price to pay for the opportunity to tap his fertile mind.
"I don't always agree with Abe, but I have the highest respect for him," says Carl Knowlen, a research scientist in the Aerospace and Energetics Research Program and former student of Hertzberg's. "He's the most creative person I know."--Greg Orwig
Return to the Beginning of "Cool Car"
Send a letter to the editor at columns@u.washington.edu.