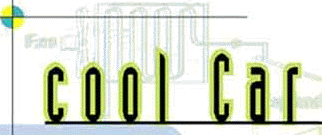 Hertzberg pursued the LN2000 project in part to slow down the electric car bandwagon being propelled by laws in California and elsewhere that require 10 percent of all cars sold by the year 2003 to be zero-emission vehicles. The laws are designed to reduce air pollution, which is blamed for global warming as well as some health problems. Respiratory ailments and other smog-related illnesses lead to the premature death of 1,600 people a year in Southern California alone, according to the South Coast Air Quality Management District in Los Angeles.

Under the new laws, annual sales of zero-emission vehicles are expected to surpass 200,000 in California and 500,000 nationwide by 2003. To help meet this demand, the government and the U.S. Council for Automotive Research, a consortium of America's Big Three automakers, have formed the Partnership for a New Generation of Vehicles to spur research and development of alternative vehicle technology.

Formed in 1993, the partnership's long-term goal is to develop vehicles that will deliver up to three times greater fuel efficiency and cost no more to own and operate than today's midsize family sedan, such as the Chrysler Concorde, Ford Taurus or Chevrolet Lumina. This new generation of vehicles also should maintain the performance, size and utility standards of today's vehicles and meet all mandated safety and emission requirements, the partnership's guidelines state.

"We're looking at a lot of different technologies and a lot of different alternative fuels, but to my knowledge nobody here has looked at liquid nitrogen," says Chris Terry, a spokesperson for the automobile consortium. "It sounds very interesting."

After studying alternatives ranging from flywheels to fuel cells, consortium researchers are returning to more conventional technologies such as next-generation diesel engines and hybrid electric vehicles. This is necessary, Terry says, to meet the partnership's goal of producing concept cars by 2000 and production prototypes by 2004.

Mike Bogdanoff, technology advancement officer with the South Coast Air Quality Management District, believes that, in the long run, fuel cells hold the most promise of any zero-emission vehicle technology to match the performance and range of today's gasoline-powered engines.

Fuel cells generate electricity directly from a chemical reaction between hydrogen and oxygen triggered by a platinum catalyst. The chemical reaction occurs at ambient temperatures with virtually zero emissions. The main by-product is water. Fuel cells also are twice as efficient as gasoline engines when using hydrogen as a fuel. Unfortunately, no infrastructure exists to distribute hydrogen for refueling. And, though the gap is narrowing, fuel cells remain seven to 10 times more costly than conventional power trains.

"We're probably 10 years away from a fuel-cell car," Bogdanoff says. "The technology is there. The hard part now is bringing down the cost."

Why Liquid Nitrogen Cars Are Better Than Electric Autos
Next Steps in Liquid Nitrogen Car Research
Abe Hertzberg: The Reluctant Idea Man

Send a letter to the editor at columns@u.washington.edu.