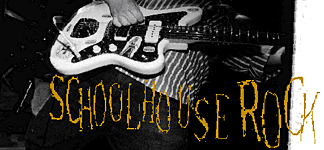 Rosencrans did more than just play Seattle bands on the radio--he also had a job with the ASUW Arts and Entertainment department and was responsible for booking many of the bands that played on campus. During his tenure he was the first local promoter to bring many alternative bands to Seattle including such national luminaries as Billy Bragg, Steve Earle, Game Theory and The Go-Betweens. Rosencrans almost always booked local acts to open these shows and those opening spots were important in the careers of groups like Pure Joy and Chemistry Set.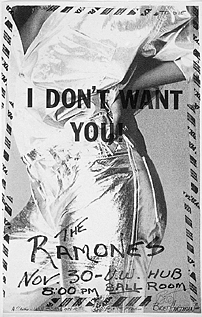 "Remember these were the Reagan years," he says, "and not many people were taking chances on underground bands. But because we were a student organization we could take a chance on some more `out there' bands."
The job of ASUW concert promoter was almost as important as KCMU in terms of serving as a launching ground for UW students who went on to have careers in the music industry. Rosencrans is now the International Product Manager of Sub Pop, where he promotes some of the bands that he helped get exposure back in college.
Others to hold the A&E job include John Kohl, '81, and Mark Rose, both of whom graduated from promoting shows at the UW to promoting concerts in the real world. Rose and Kohl both work with major record labels in the high-pressure world of record promotion, but it was experience at the UW that helped them get their start. "I remember walking into the ASUW and saying I wanted to work shows, and they told me I was then the production manager," says Rose. "I got a little badge. That's how I got my job when I left the U."
Kohl remembers his experience at the UW as a chance to experiment in an environment where experimentation was encouraged--a theme echoed by others. "I think the UW brought a lot of creative people into its larger community," Kohl said. "A lot of people might have come here for the UW, but they stayed and became members of the larger music community."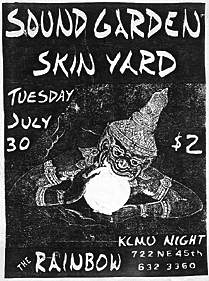 Like Rose and Kohl, Mark Gorlick, '80, started out working behind the scenes in the music industry (in record promotion) while a student at the UW. He's gone on to make a career of it as a senior vice president of promotions with MCA Records in Los Angeles, perhaps the highest profile job any UW alumnus has within the music industry. "I first worked as a college rep for Columbia Records, and it's a job I couldn't have gotten if I wasn't a student at the UW," he says. "That opened the doors. I met a lot of people in college radio. I wrote for The Daily. I made connections. Many of those connections I made are with people I still work with 20 years later."
Gorlick, the local record guy who brought me my first copy of an Elvis Costello album (which changed my life), was at the UW at a time when the local music scene was sleepy compared to the explosion that would occur a decade later. "I shudder to think what it would have been like if all the people I went through school with had been around when the Seattle scene was exploding," he recalls. "When I went to the UW, the big groups were Heart, Bighorn, Child and Rail. Now we have real bands."
Today: The Changing Dynamic of the Seattle Scene

Best of the Northwest: Cross's Fantasy Band of UW Alumni and Former Students
Send a letter to the editor at columns@u.washington.edu.