Kudos to you for mentioning the passing away of musician Ron Martinez in your September issue of Columns. [Martinez, who played his guitar in front of the Windfall store for about 10 years, committed suicide July 4.] The seedy reputation of the "Ave." gets upturned when you think of the likes of Ron, who was not there to "take" but to "give" to the street's by-passers with his soulful music. My family has owned the Continental Greek Restaurant on the Ave. for more than two decades and we have watched the area change, but souls like Ron's gives a spit to the Ave's "bad" image.

While your magazine is known for celebrating the high and the mighty, it's nice to see once in a while mention of regular, decent, unfamous people who do their thing and wonder if anyone notices.

His passing away was sudden and sad, but I think he would have appreciated your brief mentioning in the magazine.

Taso Lagos, '80
Seattle
Deserving Some Ink
Your short eulogy to street musician Ron Martinez, who committed suicide, was welcomed, if not a little ironic. For a magazine that promotes and celebrates the University and its alumni so assiduously, to devote space to his memory caused me to reflect that perhaps Columns is not just about public relations.

I have a mental illness and have twice attempted suicide. I wonder, when I read Columns, about the thousands of us who live in relative obscurity, playing our music to small audiences, if we're lucky enough to have an audience at all.

While your magazine rightly concerns itself with success stories, it's gratifying to know that Ron Martinez, and by extension many others, deserve some ink. Pity it takes a death.

Thomas Reber, '78
Spokane

I have received Columns magazine for over 20 years. Over the years, I watched your magazine. I don't like it. And I don't want to receive it any longer. It will go from the mailbox to the trash can.

Let me tell you why. Over these 20 years your format has not changed. You emphasize the outstanding achievements of a white upper-middle class. You celebrate those achievements and you want the rest of the world to believe that this class is the only class that is capable of continuing success.

If this is not true, I would say actions and publications speak for themselves. Where the minority face appears is rather obscure and unimportant, such as on page 14 of the September issue, "Silenced Song," [about] a homeless [person] who died. Is this the extent of black worth? An Asian appears in a crowd on page 15. Surely there are more Asians that make up your student body. This September issue of Columns had 104 pictures of white faces compared to 14 of minority faces. Would you have us believe that we are not good enough to grace your magazine, much less spend an article talking about the achievements of blacks, Asians, Latin Americans, Middle Easterners?

I believe you are out of date. For heaven's sakes, keep up with the times. Get ethnic. Find out how the rest of the world thinks and breathes. If you want to make a real difference in this city and the rest of the world, you will get out beyond the "sacred" halls of the University and do just that.

Betty Chong, '78
Bothell

Editor's Note: Ms. Chong is correct when she states that publications speak for themselves. In the seven-year history of Columns, there have been many articles celebrating the achievements of alumni, faculty and students of color. For example, the June 1994 cover story, In Living Color, chronicled the UW experiences of African Americans from the 1930s to the present. Other recent feature articles have include a profile of drama graduate student Valerie Curtis-Newton and her revival of a 1930s all-black drama, Playing with History, (Dec. 1995) and a feature in this issue on biracial and multiracial Americans, Blurring the Lines. The September 1996 issue that Ms. Chong criticizes for covering the suicide of a "homeless" person of color (in fact, Ron Martinez rented an apartment in the "U" District) also included a biography of astronaut-in-training Yvonne Cagle, '85, who is an African American.

Kudos to you and the editorial staff for highlighting two women in the September 1996 issues of Columns! [Fair Play and Putting the Puzzle Together]

That's the good news. The bad news is the androcentric nature of the reporting on the two women. ... While the two features on women duly laud their respective accomplishments, the write-ups also do something that I recall never having seen in write-ups on men featured in Columns: Each woman is reported to have parties, relate in friendly ways to staff, and to be wonderful mothers. The [UW Basketball Coach] June Daugherty piece begins "Ice cream and party hats were the order of the day on May 10 for June Daugherty. Not only did her twin children celebrate their second birthday, but she was named the new women's basketball coach."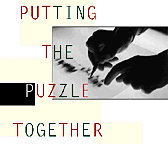 Similarly the box on Mary-Claire King, "The Woman as Scientist," includes descriptions of her "non-scientific" presence that I've never seen in the analogous reports on featured men. "She finds the balance between being a boss, a godmother and a friend"--the last sentence is repeated in highlighted format. A third of the text is devoted to King's relationship with her daughter. I have no problems with this holistic type of writing: I would like to see it for men as well as women, but not just for one gender.
Professor Marjorie Muecke, '72, '76
UW School of Nursing
Editor's Note: For "holistic" writing about men, we would like to draw Professor Muecke's attention to the June issue of Columns, where a profile of Nobel Prize Laureate Martin Rodbell, '54, included paragraphs on his grade school friendships, how he met and married his wife, and a description of him writing poetry while heading a lab at NIH.
Doing It Right
I was surprised that an article on women's sports at the University of Washington ("Fair Play," Sept. 1996) made no mention of its long history. I grew up listening to my grandmother (Marion Griffiths Zehner, '18) wax nostalgic about her days as a "jumping center" (a position later eliminated, I believe) on the UW women's basketball team. A treasured photograph shows my grandmother and her teammates proudly displaying the UW logo on their white sailor-suit gym tops worn over their baggy, calf-length, black bloomer "shorts," basketballs in hand and all grinning broadly. Yes, the UW has done it right, but for longer than most folks seem to realize.

Kimberley Lucas, '82
Lexington, Ky.

I was pleased to open the Sept. 1996 issue of Columns to find an article on Dr. Belding Scribner, Insomnia, Teflon and Lifesavers. I received a kidney transplant in 1991 while studying architecture at the UW. It is pioneers like Scribner who make the quality of life that I enjoy today possible. I was on hemodialysis for 11 years before receiving the gift of a kidney transplant.

My family are seasoned pros at this. This is my third transplant; my brother has his second and my mother has a transplant also. The UW Medical Center is renowned for its contribution to the study of renal failure. I was born in Seattle and grew up knowing the center and some of those who make it a reality. While in the hospital with complications during my second transplant in 1989, I was given passes to leave the building so that I could attend my class lectures. How convenient to stay in a hospital within walking distance to my classes!

This August I participated in the U.S. Transplant Games in Salt Lake City. I received a silver medal in the 100-yard butterfly. In 1994 I also participated in the Transplant Games in Atlanta where I received a gold in the 100-yard backstroke, a silver in the 4x50-yard freestyle relay, and a bronze in the 100-yard butterfly. Next year the World Transplant Games will be held in Sydney, Australia, at the site of the 2000 Olympics. I am very excited about going!

Steven Roger Mraz, '93
Seattle

I take exception to Sandra Hines' cheerful report on military-funded research at the University of Washington. In Getting Defensive (Sept. 1996). Hines neglects to discuss the violent consequences of military research. She omits the long and sordid history of war research which has tainted our schools and our democracy.

Let us not forget that many technologies forged from this partnership are not so rosy. The military-academic liaison helped design atomic bombs, weapons of biological and chemical warfare, and ... everything from land mines to Agent Orange. Our universities are complicit in death sponsored by our government, by our allies and by the nations to whom we so freely sell weapons.

America's schools divided $26 billion from Congress this year, while the armed forces swallowed $261 billion. Perhaps this disparity explains why universities take whatever they can, regardless of the ethical questions.

Our communications department has money from USA Today/Gannett, our forestry department has money from Weyerhaeuser, and our scientists contribute to military research: These are not innocent partnerships. We alumni should not be so quick to celebrate every grant given the University.

Dylan Clark, '96
Seattle
A Question of Generosity
Bill Gates' $12 million donation for the Department of Molecular Biotechnology may represent the largest gift the UW has received, but that hardly makes him the UW's "most generous donor," Microsoft CEO, Wife Pledge $12 Million for Law School Building, June 1996. As a percentage of his $16 billion network, his contribution is equal to a $75 donation for an alumnus with a network of $100,000 or a paltry $37.50 for someone worth $50,000. Persons of modest means regularly contribute much higher proportions of what they have to good causes, making them a lot more generous than Gates.

William Strawbridge, '91
Margaret Wallhagen, '88
Mill Valley, Calif.

Vice President for Development Marilyn Dunn responds: "While one's definition of generosity may differ, over the past five years William and Melinda Gates have given $34 million to the University of Washington. This is remarkable by any standard. Also remarkable is the transforming effect of those gifts. For example, Bill Gates' 1991 gift of $12 million allowed the University to create the Department of Molecular Biotechnology and to recruit Professor Leroy Hood as chair of the department. The effect of that gift has been to attract many other outstanding faculty and students to the University, and their research and teaching has attracted national attention, as well as public and private funding. No one is obligated to make a gift to the University of Washington, and each gift is gratefully received. Every gift makes a difference to the quality of teaching, research and public service that are the core of the University's mission."

In the Our Back Pages column in that issue, the kidney dialysis "monster" machine was for hospital use, not for home use as stated in the article. Columns regrets this error.

Send a letter to the editor at columns@u.washington.edu.