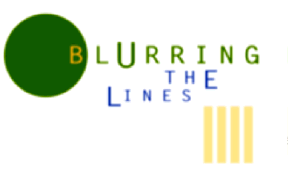 The census issue is so critical because federal funding for schools, Medicaid and social services is determined by the numbers generated by the census. If a certain category of people or city, for instance, is undercounted--as is often the case with minorities--then vital support won't be provided.

But the value of having multiracial people identify themselves goes even further. For example, without accurate racial designations, multiracial children are at risk for improper medical screening for diseases that affect certain racial groups.

Another area of concern is bone marrow transplantation for patients with leukemia and other blood diseases, where the best chance of a match is within the same genetic pool of potential donors. Project Race recently held the first bone marrow drive for multiracial children. Of the huge number of people who were screened, 39 qualified as potential donors. "It was a great response," says Joy Demas, donor resources coordinator for the National Institutes of Health. "We learned of ancestries we had never heard about before."

Born in the Philippines to a Filippina schoolteacher mom and white engineer dad, Root encountered many new experiences growing up with her family (she has two brothers)--even in as diverse a place as Los Angeles. She earned degrees at the University of California, Riverside, and Claremont College before coming to the UW in 1979 to work on a doctorate in clinical psychology. She worked at community mental health centers and in private practice, specializing in working with ethnic minorities and diagnosing the damage caused by hostile work environments. She also is a specialist in treating women and addictive disorders.

It was last year, in Hawaii as a visiting professor at the University of Hawaii, where she had a great awakening. "People there are proud of their heritage," she says. "And they saw there was no value in keeping their ethnic heritage pure. Many Hawaiians are mixed racially but it didn't matter. Everyone was accepted. In that context, the feeling of being multiracial was so different than what I was used to." Yet at the University of Hawaii, the culture was entirely different, since almost all the faculty were white and from the mainland, and the vast majority of students were Asian American.

Last year she returned to Seattle and started her new appointment in the Department of American Ethnic Studies. Now, she is working to educate her students--who come from all walks of life--to understand about the changing face of America. "My hope is to sort out and normalize the experience of multiracial people," she says. "Figure out that they fit in and understand that people don't want to accept them.

"There is so much to do, and I am not seeking a consensus," she says. "But I do want people talking about it. It is time for everyone to be aware."* Jon Marmor, '94, is associate editor of Columns.

A Bill of Rights for Multiracial Americans
Return to the Beginning of "Blurring the Lines"

Send a letter to the editor at columns@u.washington.edu.