Former University of Washington President Charles Odegaard, whose vision and efforts on behalf of diversity at the University helped calm campus unrest and improved conditions for ethnic minorities, was honored at the first meeting of the Multicultural Alumni Partnership in October.

"Bridging the Gap" was the theme of the Oct. 28 breakfast meeting of the Multicultural Alumni Partnership's inaugural gathering. The new club supports recruitment and mentoring of students, faculty and staff of color, and promotes diversity within the UW and UW Alumni Association. John Stanford, superintendent of the Seattle Public Schools, was the keynote speaker.

Odegaard, who started the Office of Minority Affairs during his tenure as president (1958-1973), received the organization's Special Award for his contributions to encourage the growth of a diverse UW community of students, faculty and staff.

Four alumni received the club's first 1995 Distinguished Alumnus Awards. They are: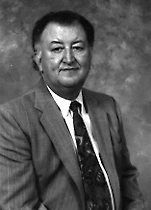 William Bill, '78. Associate dean of social science/business at North Seattle Community College, he is a member of the United Indians Board. He was the keynote speaker for fund-raising for the Indian Endowed Scholarships Fund and supports causes for Native American youth.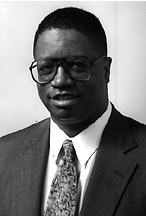 Larry Gossett, '71. While a UW student leader, he spearheaded the formation of the UW Office of Minority Affairs. For many years, he was the director of Seattle's Central Area Motivation Program. He is now a member of the King County Council. His council office is in the same building in which he was jailed for his activism in the 1960s.
Sandra Madrid, '80, '85. As an assistant dean at the UW School of Law, she oversees four key areas: student services, admissions and recruitment, law school liaison to minority bar associations and student personnel management.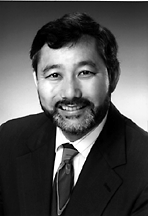 Alan Sugiyama, '89. A Seattle School Board member since 1989, he established the Seattle School Foundation, the Asian Directors Coalition and the Asian Mentorship Program. He also is co-chair of the City Council/Seattle School Board committee and the Task Force on Asian Youth.
For more information about the Multicultural Alumni Partnership club or any of its events, contact Kay Larson at the UWAA at (206) 543-0540 or 1-800-AUW-ALUM or send e-mail at kaylars@u.washington.edu.
Return to December 1995 Table of Contents.