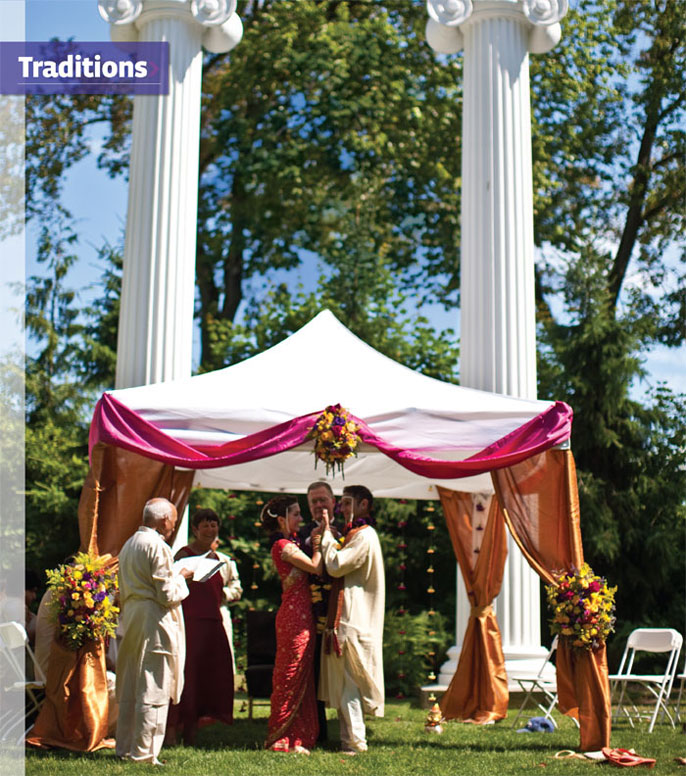 John + Joseph Photography Inc.
Saying "I Do" at the U
For Jennifer Faubion, '03, '07, and Amit Ranade, '98, '03, there was no better setting to begin their new life together than where they'd first met: the University of Washington. The July 11, 2009, wedding of the two former student regents was one of 200 weddings that occur at the UW's Seattle campus every year. The Sylvan Grove, featuring the four ionic columns patterned from the first UW campus downtown, remains one of the most popular places on campus to wed, but Grieg Garden, the Quad, the UW Club, Center for Urban Horticulture and Washington Park Arboretum draw their share of lovebirds.
Columns Digital Magazine
The UW Alumni Association is proud to announce that Columns is now available as an interactive digital magazine. It's presented using the Issuu viewer so you can browse through it just as you would the printed version. You can zoom in, print pages or share articles by e-mail.
Just click the "Digital magazine" link next to the cover image to start browsing.
Need a little more help? Gets some tips for using the Issuu viewer.