Enrollment Way Up at UW Bothell, Tacoma Campuses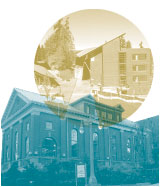 The University of Washington's campuses at Bothell and Tacoma experienced record enrollments this fall—and if you count all three UW campuses, the total student population is up approximately 3 percent over last year.
At UW Bothell, the number of full-time equivalent students increased by 25 percent, from 1,936 in the fall of 2008 to 2,431. The increase in head count—the total of all students in all categories—was more than 23 percent, from 2,290 to 2,826.
At UW Tacoma, there was a 6.8 percent increase in full-time equivalent students, with 2,718 enrolled. The fall 2009 head count of 3,122 students was 5 percent higher than last year.
The UW's Seattle campus, with a total student head count of 42,933, is up 820 students from fall 2008, an increase of 1.9 percent. Overall, the student head count at all three UW campuses rose about 3.2 percent, from 47,376 in 2008 to 48,881