Turning the Page to 110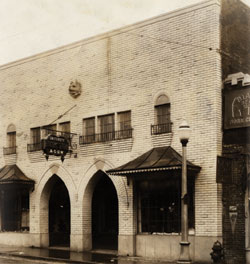 Born in a cloakroom next to a university president's office and raised for the first year in abject poverty ... If it sounds like the makings of great literature, you're close: It is the early story of the University Book Store.
Despite its modest beginnings, the bookstore has grown to become one of the most successful independent bookstores in the nation. In September, University Book Store opened its eighth branch—Husky Central—in downtown Seattle.
On Jan. 10, it will celebrate its 110th birthday with a book-lover's birthday party bash at the main store at 4326 University Way N.E. in Seattle. The bookstore invites all customers and favorite authors to join the fun for food, drink and general merriment at the gathering, which starts at 6 p.m. RSVP to ubs_events@earthlink.net any time after Dec. 15.