Message from the Foundation Chair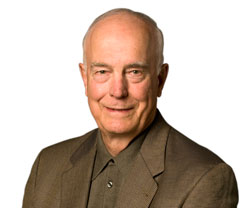 The impact of people on the environment has altered our world both physically and culturally. As populations expand and the need for energy and resources increases, we must rethink how we live and how we work and develop smart solutions for the critical challenges of our time.
Our region has a well-deserved reputation of being fiercely committed to sustainable practices, with a breadth and depth of environmental know-how that is unparalleled. Here at the University of Washington, students and faculty across our three campuses are harnessing this passion for the environment to resolve some of the most pressing issues—topics ranging from sustainable fisheries to climate change to renewable energy.
You'll see this passion come to life in UW students like Russell Monteiro, who foresaw at a young age the importance of studying the environment. Or in volunteer leaders like alumni Jon and Judy Runstad, whose combined passion for real estate, business and sustainable practices has created a lasting legacy for students and faculty and the communities where we all live and work.
Just as preserving the planet spurs passions in our faculty and inspires our students to take action, so UW donors and volunteers harness their dedication to the UW by supporting students, faculty and programs. Because—in many instances—big-hearted supporters like Jon and Judy Runstad make the stories of students like Russell Monteiro a reality.


Daniel J. Evans, '48, '49