| | |
| --- | --- |
| Conservation Conversations: Environmental Themes Highlight Upcoming Lecture Season | |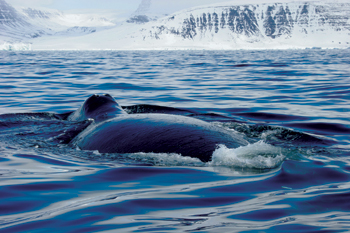 There will be plenty of opportunities to think globally, and locally, this winter thanks to an impressive group of environmentally conscious lectures and discussions put together by the UWAA and its campus partners. From the Puget Sound to the Arctic, and from conservation of rare plants in the Pacific Northwest to protection of the globe from the effects of climate change, the events will cover a lot of ground—and water.

The season gets under way Jan. 31 in Kane 130 with "UW Focus the Nation," a community dialogue moderated by Steve Scher of KUOW. Part of the national "Focus the Nation" campaign, and building on the conversation started by the selection of Elizabeth Kolbert's Field Notes from a Catastrophe as the UW common book, this event will allow the UW community to talk about solutions to climate change in a town-meeting format.

On Feb. 7, Forest Resources Professor Sarah Reichard will discuss the conservation of rare plants, and the control of invasive ones, in the latest installment of the College of Forest Resources "Sustaining Our Northwest World" series.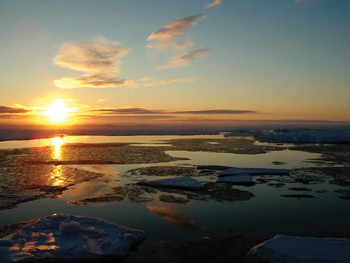 The College of Ocean and Fishery Sciences Lecture Series, "Arctic Adventure! Ocean Tales of Currents and Creatures," gets under way Feb. 12, when Senior Oceanographer Rebecca Woodgate speaks about the circulation of the Arctic Ocean and the influence of polar waters on climate. Oceanographer Kristin Laidre continues the series on Feb. 26 with "Navigating Narwhals," and Oceanography/Astrobiology Professor Jody Deming wraps it up on March 11 with "The Limits of Life: Extreme Organisms of the Arctic."

And Jim Gawel, a UW Tacoma professor of environmental chemistry, will deliver the annual Kitsap/Jefferson/Clallam County alumni lecture on Feb. 24 in Bremerton, reporting on the "Health of the Puget Sound."

Other winter lectures include:

• The History Lecture Series: "J.R.R. Tolkien: The Storyteller's Story," featuring History Professor Robin Stacey, Jan. 15, 22 and 29, and Feb. 5 and 12, Kane 130.

• The Allen L. Edwards Psychology Lectures, which bring nationally prominent psychologists to the UW to co-present with faculty from the Department of Psychology, Feb. 20 and 27 and March 5, Kane 120.

• The School of Nursing Elizabeth Sterling Soule Endowed Lecture: "Palliative and End-of-Life Care: Current Practice, Policy and Future Directions," featuring oncology nurse Betty Ferrell and physician Charles von Gunten, Feb. 21, Kane 130.

• The Foster School of Business CEO Lunch Series, featuring Larry Flax, '64, CEO of California Pizza Kitchen, Feb. 12, and Tod Leiweke, CEO of Vulcan Sports & Entertainment, March 4, Columbia Tower Club. Two additional lectures will take place in April and May.

For more information about any of these events, and to register, visit UWalum.com.