Extras
DAVID TAPPER
1945 - 2002
David Tapper, surgeon-in-chief at Children's Hospital and one of Seattle's most prominent kidney surgeons, died July 23 after a three-year struggle with kidney cancer. He was 57.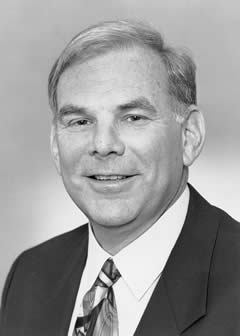 ---

David Tapper. Photo courtesy Children's Hospital and Regional Medical Center

---
In addition to being the first full-time chief surgeon at Children's, Tapper worked as a professor of surgery and adjunct professor of pediatrics at the UW School of Medicine, supervising and training scores of aspiring doctors.
Tapper, whose research focused on kidney transplantation and high blood pressure, initiated the kidney transplant program at Children's and personally performed more than 50 kidney transplants.
He also initiated a National Institutes of Health-funded research program that aimed to control cancer cell growth through examining the growth of cancer-associated protein.
At Children's, Tapper operated on many newborn babies with serious birth defects. Tapper's colleagues and patients remember him for his remarkable ability to put people at ease.
"He was a surgeon's surgeon," said Dr. Bob Sawin, interim surgeon-in-chief at Children's. "He had one of the rarest combination of talents you're ever going to find in a surgeon."
Tapper is survived by his wife, Susan, and four children JoEllen, Erica, Jacalyn, and Aaron.
-Nikolai Koveshnikov