Vortman Is Interim UWAA Director as Alumni, UW Seek New Leader
Sheila Manus Vortman, '69, '85, became interim executive director of the UW Alumni Association Sept. 30, following the resignation of former Executive Director David Fagerlie, '81. Fagerlie announced in August that he was seeking a career change and would be leaving the position at the end of September.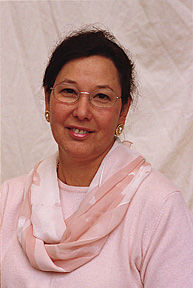 ---

Sheila Manus Vortman, '69, '85. Photo by Jon Marmor.

---
Vortman served as president of the UWAA Board of Trustees in 1993-94 and led the association's strategic planning committee over the last three years. She is a management and community relations consultant with an extensive background in general management, community relations, government relations and human resources. Prior to establishing a consulting practice in 1999, she spent 17 years with Puget Sound Energy (formerly Puget Sound Power and Light), most recently as vice president of corporate relations.
Vortman holds two master's degrees from the UW, one in business administration and the other in political science. Her UW connections also include a stint as assistant dean of the UW Graduate School of Public Affairs from 1973 to 1979.
Fagerlie became head of the UWAA in May 1997. During his years as executive director, he guided the association through major reorganizations of its managerial structure and its board of trustees. The association also forged partnerships with the University's College of Arts and Sciences as well as the Department of Intercollegiate Athletics.
"Having had the opportunity to bring a world-class alumni association closer to its world-class university (especially my alma mater) was one I will cherish," said Fagerlie. "I look forward to continuing my friendship with so many fine people."
Geoff Vernon, '65, past-president of the association's board of trustees, applauded Fagerlie's work for the years he was the association's CEO. "in his time with our association, Dave Fagerlie led us through a major restructuring of our operations, guided the creation of our strategic and business plans, and helped to bring us into closer collaboration with the university of washington through formal and informal partnerships with various departments, schools and colleges," he said.
A search committee is currently looking for a new permanent director of the alumni association who will also report to the UW vice president for development and alumni relations. The committee co-chairs are Vernon and UW Vice President for University Relations Jack Faris, '68. Other committee members are: Diane Adachi, '84, director, Center of International Affairs; Maxine Barnard, '63, former UWAA officer, UW Foundation and Tyee Board member; Lynne Becker, assistant vice president for development services; John Bisset, '58, former executive director of the UWAA and recently retired president of Alumni Holidays International; Warren Buck, UW Bothell chancellor; Arthur Buerk, '58, former executive director of the UWAA, founder of Shurgard, and principal at Buerk Craig Victor LLC; Jim Clowes, associate director, Comparative History of Ideas; Yash Gupta, dean, UW business school; and Constance Rice, '70, '74, UWAA trustee.
The association and the University hope to have the position filled early in the new year. For the latest updates, visit the UWAA Web site.