I've only been the interim executive director for three months, but I can tell you that it didn't take long to confirm my view that we have a world-class alumni association to represent our world-class university.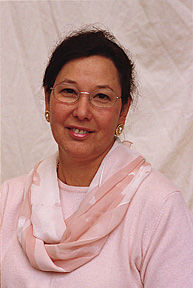 ---

Interim UWAA Executive Director Sheila Manus Vortman, '69, '85

---
Let me give you some numbers to prove my point. We currently have 21 academic/special interest clubs and 40 geographic chapters to serve our 300,000 living alumni. With popular programs like Dawg Dash, Washington Warm Ups, and our UWAA Lecture Series, we attract more than 25,000 participants every year. And with more than 50,000 dues-paying members, we are the 11th largest alumni association in the nation and rank third among public universities in the Pac-10.
Membership is growing, with a 30 percent increase in dues revenue from annual and lifetime dues over the last few months. In fact, the 1999-2000 fiscal year was a good year for the UWAA. We finished with a strong increase in net assets of almost $2 million (see financial statement). Revenues and profits were up, partly due to royalty fees and great results from our investments. Revenues were also up from our First USA credit card program and the MCI/Worldcom long distance program.
Our programs are professional and innovative. In the last year we've launched Husky Career Advantage to serve both new alumni and those seeking career changes. New graduates now have lifetime e-mail forwarding privileges. Our travel program has attracted a record number of Husky travelers. We've just finished a fascinating lecture series about American politics and will have History Professor Emeritus Jon Bridgman back again for his popular—and usually sold-out—winter lecture series. Columns continues to be an outstanding publication which recently won six awards in a regional journalism competition.
Our volunteers are also hard at work. Our streamlined Board of Trustees is meeting more often to set policy and goals, including updating our strategic plan for the next five years. We now have two active councils: the Academic Council and the Geographic Council, to guide or organization as it reaches out to alumni.
Serving as interim director gives me the rare opportunity to see this wonderful organization from the inside. I promise to keep the association on track and ready for a new executive director to join us in the new year.
Sheila Vortman, '69, '85
Interim Executive Director
UW Alumni Association