Online Archives - 2003 Issues
---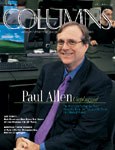 December 2003
Paul Allen Unplugged—The Microsoft co-founder talks about connections to UW and visions for Seattle. Also, Bob Rondeau's 20 years as the voice of the Huskies; and efforts to revive Pacific Northwest Indian languages.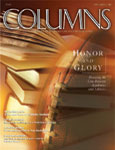 September 2003
Honor and Glory—What is the place of athletics on a college campus? Also, Keith Gilberston brings relief to the UW football team after a tumultuous summer; four new buildings open this Fall; the price of invasive plants; and the planet Earth is doomed.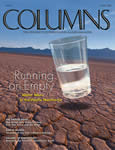 June 2003
Running on Empty—Despite the Pacific Northwest's wet reputation, water use could change drastically. Also, experts consider the Middle East; the UW's ragtime maestro; and the university honors its top faculty, TAs, volunteers and staff.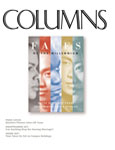 March 2003
Faces Of The Millennium—Recipients of the largest gift to education in history tell how their lives are being transformed. Also, a nursing shortage; look at the leader of the Human Genome Project; and are campus buildings crumbling away?