Online Archives - 2002 Issues
---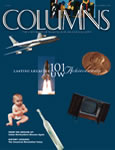 December 2002
Lasting Legacies, 101 UW Achievements—Columns from Winning the Nobel Prize to Inventing the "Wave," From Circling the Moon to Perfecting the Disposable Diaper, We List 101 Outstanding UW Achievements.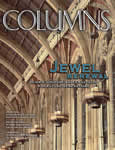 September 2002
Jewel Renewal—After a decade of work, Suzzallo Library returns to its rightful place as the soul of the University. Also, Romar proves nice guys finish first; paying the price for decling state support; and can harnessing light change the way we live?
June 2002
Inside Story—How Don Baker's invention revolutionized the way doctors make a diagnosis—and put Seattle on the biotech map. Also, is the American Dream a mirage?; and stopping the genetic curse of pancreatic cancer.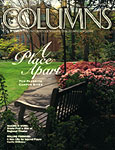 March 2002
A Place Apart—Columns editors select 10 favorite campus sites, from Rainier Vista to the Sylvan Theater and columns. Also, UW Drama Professor Jon Jory's practical approach to his job; and the challenges faced by Curtis Williams.