Online Archives - 2001 Issues
---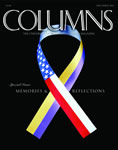 December 2001
Special Issue: Memories & Reflections—Voices from the UW community on the events of Sept. 11 and on the Mexican plane crash that killed 16 UW alumni and fans. Also, ocean floor explorations may affect weather, salmon and earthquakes; and hearing loss may be reversed with knowledge from birds.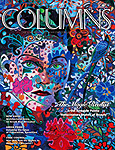 September 2001
The Magic Realist—Art triumphed over adversity for the Mexican American painter Alfredo Arreguin. Also, the battle over rights to the human genome, a tour of the UW's off-campus Greek Row architecture, and a debate on the pros and cons of fraternities and sororities.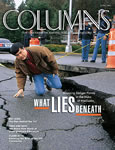 June 2001
What Lies Beneath—The Nisqually earthquake boosted an effort to map the geology of Seattle, helping prepare the region for the "Big One." Also, honoring the designer of the 747; classroom transformations from 1970 to 2000; and our annual review of the best teachers and staff at the UW.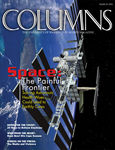 March 2001
Space: The Painful Frontier—The UW hopes to protect the next generation of astronauts and bring about earthly cures. Also, a new UW center helps journalists deal with on-the-job violence; suggestions for reform in the aftermath of the election mess in Florida; and a look at the awesome Husky football season of 2000.