New in Columns:
After a $261 million privately funded renovation,
Husky Stadium
reopens Aug. 31, welcoming a fired-up Husky nation mad for football and excited about the prospects for the future; Expanding the boundaries of knowledge in dance, theater and other performing arts requires
research of a different stripe
; For 30 years, the
UW Rome Center
has given students a chance to learn about new cultures—and themselves; The UW leads the fight for
K-12 STEM education
.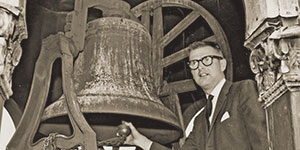 Brewster C. Denny wore his heritage like a mantle of responsibility—one he took seriously and treasured all of his life.
Read more
.

Flip through the
entire issue
online using our new digital magazine software. You browse through the pages just as you would the printed version.
Browse by Year
---