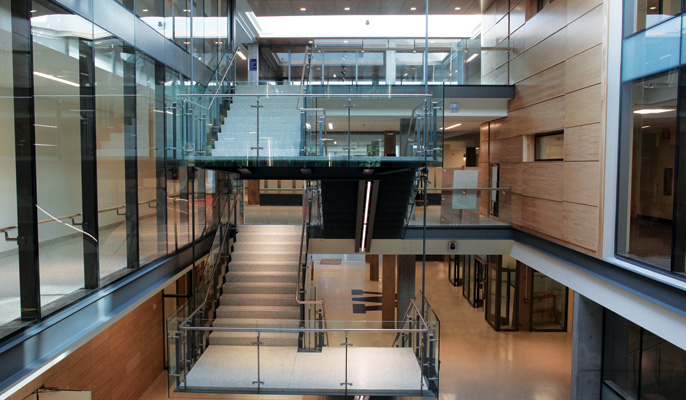 Anil Kapahi
Hubba! Hubba!
The verdict is in. The newly renovated Husky Union Building (HUB) is 100 percent "Husky Wow." Alumni and the rest of the UW community are invited to the full-scale HUB Open House set for Tuesday, Sept. 25. Tours will be offered and the grand opening ceremonies will begin at noon.
The UW student body is invited to the grand-reopening of the HUB on Wednesday, Sept. 22, held in conjunction with Dawg Daze, when the campus comes together to welcome new students, build community and have fun.
The HUB doors officially open Monday, Sept. 10 with limited service while last-minute work is finished.
The renovation was a student-driven initiative paid for with student funds. The original HUB was built in 1949 to serve 26,000 students. The campus now serves close to 50,000 students.