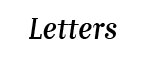 Longing for Lander
Thank you for a particularly interesting issue of Columns. Though not much of a sports fan (even of UW sports), I read it from cover to cover. I am following the rebuilding of Husky Stadium with particular interest, since my deceased husband's father was football coach in the "new" stadium in the 1920s.
I hope you will write more about all the new dorms, which either have been built recently, or are about to be built. I remember when Lander Hall was new. I was a student adviser in the very beautiful red brick Women's Residence Halls near 45th Street. Perhaps these four "halls" are now dated inside, but on the outside, no other living facility on campus can compare with their beauty.
Regarding the rebuilding of Lander Hall, you ask 'What's not to like?" My response is "The cost of living there, perhaps?" Is there now, or will there be, a range of living facilities at different prices?
—Elizabeth Jallie Bagshaw
B.A., Sociology, '53
M.S.W., '76
Seattle
As one of the first residents of Lander Hall—I moved over from Terry Hall as soon as construction was complete—I read the article in Columns with mixed feelings.
Compared with the needs of current students, Lander may have seemed spartan, but for us it was great. All the deficiencies of Terry had been corrected. The food at Lander, while not great was OK, by '50s standards. All in all, a good experience; I lived there for three years.
I have recently learned that my high school in Buenos Aires, Argentina is to be torn down, property sold and a new campus created; now this. I haven't been on campus for at least 40 years. Until I go back, I guess Google Earth will have to keep me up to date with changes.
—Anthony Aguirre
B.S., Chemistry, '60
Master of Librarianship, '72
Ann Arbor, Mich.
Hail the Olympians
Your excellent article regarding UW Olympians (June 2012) omitted Libby Ludlow. Libby competed in alpine skiing at the 2006 Torino Winter Olympics.
Libby is a Bellevue-area native, and though her undergraduate degree is from Dartmouth, she is a current UW law student. She is also extremely active in sports physiology and psychology for women and youth athletes in the Seattle area. As my daughter says, "Libby Rocks!"
—Pat McCabe
B.S., Architecture, '85
B.S., Buiulding Construction, '86
Seattle
A UW Winter Olympics medal winner not mentioned in the recent Columns article is Peter Kennedy, who holds a 1955 B.A. degree in economics and whose UW career stretched from 1946 to 1955 in large part because of the demands of a highly successful ice skating career.
Peter and his sister Karol (non-UW), known as "The Kennedy Kids," participated for the United States in pairs figure skating in the 1948 and 1952 Winter Olympics, earning silver medals in the latter; they skated in six World Championships, winning gold in 1950 and silver in four other years; and they won five U.S. Championship titles from 1948 to 1952.
Also, unless it's been moved within the past year, the classic Pocock-built cedar eight-oar shell that the UW-Olympic crew rowed to victory in Berlin is suspended from the ceiling in a place of honor in today's Conibear Shellhouse.
—Mike Dederer
B.A., Communications, '53
Certificate of Military Science, '53
Seattle
Don't Dis the Tri-Cities
In the June 2012 edition of Columns, we read of a book of poetry published by University of Washington Press: Plume by Kathleen Flenniken.
We have lived and worked in the Tri-Cities for almost 35 years. We want to assure your readers that Ms. Flenniken's growing up "in Richland … next door to the Hanford Reservation" was not, in any sense, a "tragedy." We are very proud of the contributions the Hanford Project made over the years to national defense, scientific knowledge, energy production, and economic prosperity.
Even now, in the waste cleanup and restoration phase of the Reservation's life, Hanford employs highly educated, skilled professionals who are proud of the Reservation's history and heritage, the important work they do, and the community in which they live. Even in today's stagnant economy, the Tri-Cities has a better rate of employment than anywhere else in the state. It also has a comfortable climate, good schools, beautiful vistas, thriving agriculture, and many opportunities to enjoy our three rivers.
There is nothing tragic about the Tri-Cities. It's a great place to raise a family, to visit, to live. We do not know that the sentiments expressed in the book description are Ms. Flenniken's; we hope they are not because they display considerable ignorance and prejudice on the part of the book description's author.
—Karl Hadley
B.S., Mechanical Engineering, '71
B.S., Industrial Engineering, '72
M.B.A., '80
—Kyle Hadley
B.A., Communications, '72
B.A./B.S., Nutritional Sciences & Foods, '72
Burbank, Calif.
Valentinetti Puppetry
Celebrating the 15th anniversary of its founding, the Valentinetti Puppet Museum in Bremerton preserves the legacy of Aurora Valentinetti, '43, '49, and the early founders of the puppetry program in the School of Drama.
Under the direction of Professor Glenn Hughes, the art of puppetry was introduced as an integral part of the drama curriculum in the early 1930s. In 1942-43, as the male members of the department faculty were being drafted for WWII, young Valentinetti was hired to take on the task of teaching puppetry.
For the next 50 years she taught hundreds of students the art and craft of making puppets. Generations of Northwest audiences were introduced to this spectacular art form, first through the University Puppeteers, and later her own company, Valentinetti Puppeteers as well as her own program on KCTS-TV.
In 1993, former drama student, Marshall Campbell, '65, invited Valentinetti to contribute some of her collection to Campbell's emerging organization Evergreen Children's Theatre in Bremerton. Conceived as a school of drama for children and introducing them to professional performances of both live actors and puppetry, Campbell further hoped to establish a museum of puppetry.
Now in its third home, the Valentinetti Puppet Museum has grown into a significant showcase of the international art of puppetry. From a core collection provided by Campbell and Valentinetti of 250 the holdings, now exceed 1,300, gifts from local, national and international donors.  Three major international gifts, 2 from China and the most recent from Bremerton's Sister City, Kure, Japan establish the museum as a must see institution. Under Hess's leadership the museum has broken ground in introducing puppet exhibits to audiences in Western Washington from Long Beach, Olympia and Seattle as well as throughout the Kitsap Peninsula.
Valentinetti, who celebrated her 90th birthday in 2011, continues to share her love of puppetry. Help support this legacy so it may continue for many generations to come.
—Stanley Hess, B.F.A., Art, '64
Museum Curator
Valentinetti Puppet Museum
Bremerton
CORRECTION
Our June story Cleaning Crew mistakenly identified Edmond Meany as president of the UW. He was never president; rather, he was a UW professor.
We want to hear from you. Post your comments at the bottom of any article or in the box below. You may also email your comments to columns@uw.edu.