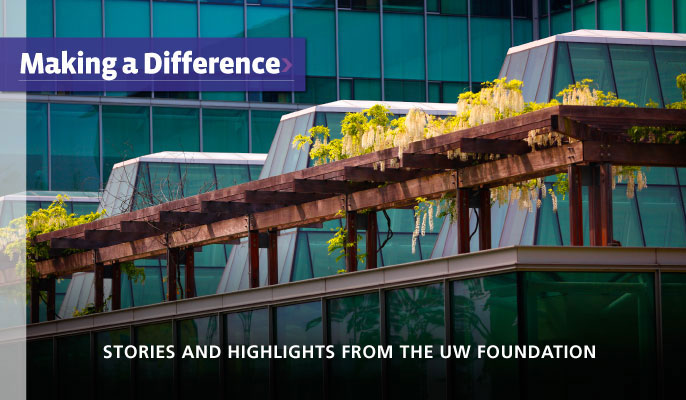 By day, UW senior Brandon Ing tackles challenging biochemistry coursework and researches the genetic origins of Hodgkin's Lymphona. Read more.
Whether in Seattle or Africa, Professor Diane Magyary, '77, has found that some things are universal when it comes to raising kids. Read more.

Ponder for a moment the delicious process of cause and effect here. Read more.