"What most of us perceive as problems in our lives pales in comparison to what these kids—through no fault of their own—are faced with at an early age."
Greg Hay, '77, '05, '07, says this with authority after being involved since 1998 in Community for Youth, a mentoring program for at-risk Seattle teens. The circumstances that many of the students in Community for Youth come from are heartbreaking: deceased, addicted, or incarcerated parents; physical abuse; emotional neglect.
"Teens," Hay adds, "have a pack mentality. If they don't find success in a positive community, they're often going to find it in a negative one."
The organization's positive community is built on an atmosphere that encourages academic, social and emotional growth. It is also built upon deep ties to the University of Washington. Its board of directors and leaders are heavily populated with UW alums. More importantly, perhaps, are the legions of grads who serve as mentors.
CFY Director Jason Scott, '94, sees a need for many more mentors, however. Currently, the program is available only at three Seattle public high schools, but Scott believes that it "has a demonstrable benefit to the community," and should be "available to any Seattle public school student who needs a mentor."
What follows are just two of the many success stories CFY has helped foster. Though both Vanny Chham, '08, and Marcel Buckner, '11, are humble about their accomplishments, they are truly extraordinary Huskies.
Learn more about Community for Youth: http://www.communityforyouth.org
Community for Youth Success Story – Marcel Buckner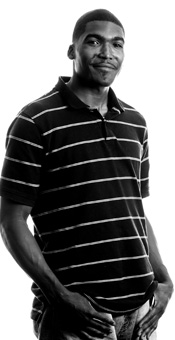 HE LIKES TO REFER TO HIMSELF AS AN "AVERAGE GUY." But not much about his childhood or the path he took to becoming a systems engineer at Microsoft was ordinary.
Both of his parents were drug dealers. His father was murdered during a home-invasion robbery when Marcel was 8. While his mother continued to deal with addiction and was frequently incarcerated, Marcel and his siblings were shuttled between his grandmother's and other safe havens.
By the time he arrived at Rainier Beach High School as a ninth grader, he wasn't so much a troublemaker as someone who "needed something to do." While he was aware that Community for Youth existed because his older brother Alonzo was involved, he was fuzzy on the details.
Some of what it entailed for Marcel was merely fun: Mariners games with his mentor, summer camp, movie nights. The bigger impression, however, was made by Greg Hay's math quizzes, database demos, and friendly wagers over his grades. "Since 9th or 10th grade I've been telling people that I was going to be a database administrator," says Buckner. "The program kept me disciplined and focused," he adds, "and offered good options for becoming successful."
The possibility for a college education was one of those options that kept him away from the street life that claimed several of his friends. Despite his high-tech ambitions, Marcel chose geography as a major out of a desire to "learn more about the world."
The diversity within the CFY ranks also his suited his natural curiousity. The mentors he met ranged from tech execs to blue-collar guys with first-hand experience with rough teenage years. He also cites the range of personalities among the students as proof that CFY offers "something positive for everyone."
Though proud to be a Husky, his college career—during which he held a full-time job—"was a blur." Since graduation, he has hardly slowed the pace. He has taken a continuing education database course at UW and is eyeing classes to become a SQL Server specialist. In his remaining free time, he co-owns Higher Level Studios, a recording studio in SoDo where he makes, mixes and masters music.
Though humble about his accomplishments, Marcel (B.A. Geography 2011), marvels at how different life is now for him and his thriving siblings and mother. "[Community for Youth] changed my life. I can't really say where I'd be without it."
"I'm not sure how to repay them," he sighs. One thing he does know for sure:"I will be a mentor."
Community for Youth Success Story – Vanny Chham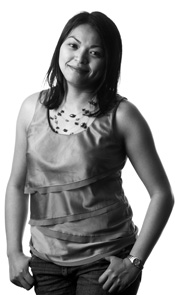 HER HIGH SCHOOL CAREER COULD HARDLY HAVE HAD A ROUGHER BEGINNING. As a 14-year-old freshman at Rainier Beach High School, her parents—who fled the Khmer Rouge in Cambodia—abandoned her, along with her older brother and younger sister.
"…My mother lost her parents when she was 12," she recalls. "Both her parents were killed in the war, and for some weird reason, my mom thought that because she was a teen and had lost her parents that we were old enough to take care of ourselves."
But Community for Youth saved her. Vanny (who actually signed up with the Seattle nonprofit organization before her parents abandoned her) came to rely on it as her personal life unraveled. She was homeless for a period before a teacher took her in temporarily. Housing would continue to be an issue throughout high school, as she "bounced around from relatives, strangers and group homes."
Having a mentor and other adult role models and friends at Community For Youth meant "I didn't feel so alone," she says. Still, Vanny considered dropping out of school because she was "overwhelmed with my personal life and figuring out how I was going to eat."
But one goal persisted: a college education. No one else in her family had gone to college and all of her older cousins had dropped out of high school. Without the support of her CFY mentors—or her mentor from a youth job program at a bank—it would have been impossible to make her dream a reality.
While she enjoyed more stability during her college years, she had to adjust to a new foster family while also working nearly 20 hours a week. Still, she was able to complete her degree in sociology—and found time to speak on behalf of Community for Youth at fundraisers and other events.
Today, Vanny works for a digital marketing company, but is also preparing to take the GMAT and GRE exams in order to go to graduate school to earn an M.B.A., and possibly an additional degree. It's clear, however, that her primary concern is helping others. She plans to become a CFY mentor in a few years, but is now focused on being a role model for her cousins and two nephews. "I feel like it's my responsibility to carry on the legacy and make sure they understand the value of an education." Paul Fontana is Associate Editor of Columns.