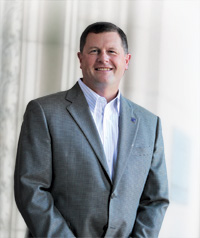 Anil Kapahi
IT IS AN HONOR AND A PRIVILEGE TO SERVE AS PRESIDENT OF the UW Alumni Association for the 2012-2013 academic year. In the year ahead, our primary goal is to inspire our alumni base to become more involved with the life of the University through advocacy, membership and activity.
When you get right down to it, the UWAA is the official UW loyalty group, devoted to supporting our world-class university. This institution means a lot to us on many levels: it's where we got the education that propelled us to successful careers; it's where we developed our most meaningful relationships; it's where we were challenged and inspired to become our best.
And look what's possible. Last year, alumni throughout the state of Washington pulled together and joined UW Impact to advocate for no further cuts to the state's higher education budget—and it worked.
But that is only the beginning. We need even more alumni to become advocates so we can preserve for our children the opportunity we had for a top-notch education at an affordable price.
Advocacy, however, is just one part of the equation. I ask alumni everywhere to consider joining our member community of 53,000 strong so they, too, can make a stand and show how important the UW is to us—and our state.
And make no mistake: this is a time when the University needs our help more than ever. The funding issues facing the Legislature will not go away. Our role as advocates is absolutely vital to preserving the quality of the University.
I fully appreciate the impact of a UW education. I am one of 10 children, three of whom are UW alums. My father was diagnosed with leukemia when I was in high school, and he died while I was a junior in college. Although I was accepted by a number of excellent law schools, including the UW, the tuition at most of those schools was beyond my reach.
Thankfully, the UW Law School was able to provide me with an affordable option for a first-class education. Access to public education—including graduate and professional education—is life-changing. And the UW, even with the tuition hikes, is still a fantastic bargain.
This is why we need you to join us and do what you can to support the University. Attend a lecture. Volunteer in a classroom. Tell your legislator how much the UW means to our community.

—Patrick Crumb, '88
UWAA President, 2012-2013
Thank you again for this opportunity to serve our 300,000-plus alumni.