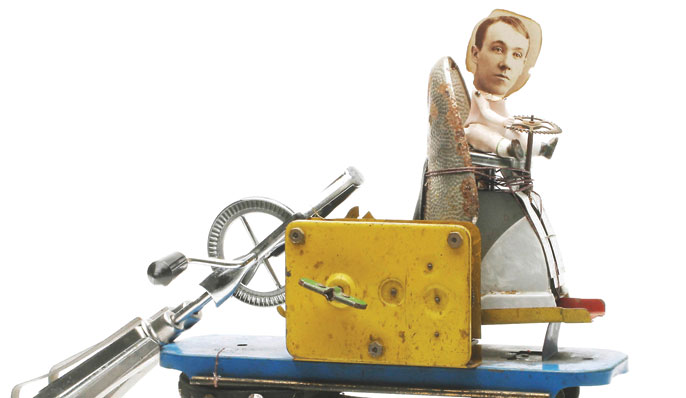 Second Acts
We know it's coming: a gigantic wave of Baby Boomers headed toward their 60s and beyond. This group (which includes me) will soon swamp society with an unbearable burden of dependency and despair, and bankrupt posterity in the process. What's worse—we're told—there is nothing we can do to stop it.
But how can it be that the best thing that ever happened to us as individuals—longer, healthier lives—amounts to the worst thing for our nation?
Actually, in reality those of us moving beyond midlife are far from the scrap heap—and represent much more than a potential burden. We are poised to invent an entirely new stage of life, distinct from retirement or anything resembling true old age. With close to 10,000 women and men a day crossing the midlife divide, it's high time to accelerate the social invention I call the "encore years."
We must embrace life after 60 years of age as a distinct period with its own perspectives, priorities, and the capacity to do something with those hard-earned insights—not just to leave a legacy but to live one.
Happily, a movement is already afoot to fashion this next chapter into something we can genuinely look forward to—beyond playing golf for the next 30 years. Millions of people are trading in the old dream of the freedom from work for a new one animated by what might be called the freedom to work. They are embracing "encore careers," forging a new hybrid between the spirit of service and the need for continued income, looking for productive engagement that is not only meaningful but that means something beyond themselves—and to the community at large.
Take Bobbe J. Bridge, '76, for instance. She is a paragon of purpose in the second half of life, moving from a distinguished career as a Washington State Supreme Court justice and King County Superior Court judge to creating the Center for Children and Youth in Justice upon her retirement. As president and CEO of this Seattle-based agency, she leads the effort to serve disadvantaged children and families.
Or consider Richard Ladner, Boeing Professor in Computer Science & Engineering and a 2008 winner of the Purpose Prize for extraordinary social innovators over 60 years of age. After 35 years as a professor, Ladner wanted to move from theory to impact. The hearing son of deaf parents, Ladner combined his expertise in computers and technology with an innate understanding of the needs and wants of people with disabilities to develop accessible technologies for disabled people.
Bridge and Ladner are hardly alone. Research shows that nine million individuals are already moving into second acts of their lives focused on the greater good. And 31 million more say it is a priority to follow suit, yet they are struggling with an array of obstacles.
To fix this situation, it's clear to me that we need a new kind of higher education. We have a sound education system that focuses on serving the needs of 18- to 25-year-olds, as well as providing offerings for those who are retired and want to pursue lifelong learning. But there's nothing for the Baby Boomers careening beyond midlife, in search of a second act, looking for means and meaning.
They need a "school for the second half of life"—opportunities to retool for what they will do next and who they will become after years of working hard and raising families.
The UW can help lead the way. Through a new generation of alumni programs, continuing education innovations and new pathways for retiring faculty and staff, the UW can help set the path for the great midlife migration of 10,000 Boomers who are turning 60 every day.
Let's turn the purported zero-sum of the aging society—good for individuals, bad for the country—into the win-win that longer lives should be, for all those individuals experiencing this great gift of time, and for societies that can benefit from an infusion of human talent.
—Marc Freedman is founder and CEO of Encore.org, a nonprofit organization working to promote encore careers—second acts for the greater good. He lives in the San Francisco Bay Area with his wife and children.