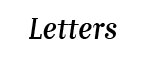 The Community of Crew
The Class of '62 rowing team celebrated its 50th reunion by attending the Varsity Boat Club Banquet on Friday, March 23. Not only that, but we awoke the next morning and bravely took a Pocock shell out for a row.
As we rowed through the Montlake Cut, as we did thousands of times during our rowing years at the UW, we were treated to an amazing sight. The Grunties, as the freshman oarsmen are called, had painted our motto on the wall of the cut—'62 The Winning Crew.
We have adopted the Husky freshman rowing team and are supporting them with new gold workout shirts with our motto proudly displayed on the back. Coach Luke McGee reports that the Grunties are "stoked" and so are we few remaining '62 oarsmen.
There were only a handful of us available for the row but other class of 1962 oarsmen supported our efforts. That effort included a brand new set of carbon fiber Concept-2 oars for the varsity—inscribed with the motto, '62 The Winning Crew. In the words of some of the varsity oarsmen, "Su-weet!"
John W. "Maggie" Magnuson
B.A., Political Science, '63
Lakewood
Campus Memories
As a granddaughter of Dr. Allen R. Benham and graduate of the UW, my memories go back at least 75 years. My mother, Caroline, also attended the University and often took me and my sister to the campus. The "must see" was always the mummy in the old museum near Frosh Pond. Mother also shared memories of the AYP Exposition, which she remembered visiting as a 3-year-old.
Of course, we visited grandpa in Parrington Hall, first floor, last room on the left. We marveled at his 20,000-book collection from fl oor to ceiling, under windows and even under the library table. That was the collection Dr. Benham gave the University on the Centennial Anniversary of the "U," I think. The collection is in the rare books collection in Suzzallo Library.
My later memories include the late 1960s during student demonstrations when the students were sometimes locked out or locked into classes. The most bizarre demonstration was walking into the Art Building to see a student walking down the hall in nothing but her boots. I never discovered what she was demonstrating for—or against.
Nancy Boothroyd Rummel, '53, '73
Everett
Stop Crying Wolf
I am appalled that Columns (March 2012) printed the embarrassing anti-conservation rant of Carl Baldwin. Besides besmirching a noted alumnus, Rodger Schlickeisen, '63, and Defenders of Wildlife, he provides no evidence that wolves, bears or any other wildlife have "taken over and forced us in production agriculture to give up on feeding America."
Nothing could be further from the truth.
Production agriculture is market-driven; the ability to compete with each other and with products from other countries determines which farmers and ranchers survive and which do not. Although 62 percent of farmers and ranchers do not get subsidies, from 1995-2010 those farmers and ranchers that do receive subsidies took in $261.9 billion. About two-thirds of that was commodity (base-price) guarantees and about 10 percent each went to crop insurance, disaster and conservation subsidies.
In good years, farmers and ranchers make money, and in bad years taxpayers provide support. Stockmen pay vastly less than market value, as much as 10 times less in many Western states, for the privilege of grazing cattle and sheep on public land. They get water development and fencing paid for; and when, very rarely, they have predator problems, they are paid market value for animals killed by wolves. It's a form of rural welfare. And yet, unhappy with the lives they've chosen, they cry "wolf" when endangered species begin to show the slightest hint of recovery. It makes as much sense as blaming space aliens. Despite Mr. Baldwin's dire predictions, I think the agricultural industries of Washington and other Western states will probably survive the onslaught of wildlife for at least the next century.
David A. Jessup, B.S., Zoology, '71
Watsonville, Calif.
Husky Stadium History
I was very pleased to see my Dad's photo of the 1920 stadium construction in the March issue of Columns, illustrating the vast advances in civil engineering, alongside modern methods. The juxtaposition of the two photos makes a striking impact.
Thanks for the opportunity to share this photo after it resided in a negative file for 92 years. My Dad, Russell H. Dean, B.S.C.E., '17, would be pleased.
[The new stadium] will be a wonderful venue—but still sited in the historic horseshoe bowl, dug by water-sluice cannons, steam shovels and horse-drawn scrapers of the past century.
Kenneth Dean, B.S.E.E., '49
Seattle
We want to hear from you. Post your comments at the bottom of any article or in the box below. You may also email your comments to columns@uw.edu.