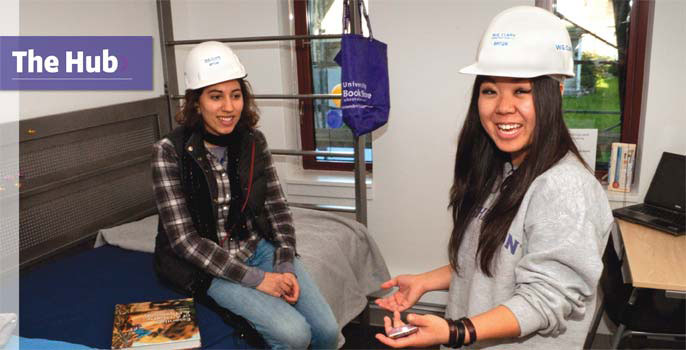 The University of Washington's plan to turn its west campus into an urban village will take a big step this fall with the opening of two new residence communities.

Founded in 2008, the Rwanda Girls Initiative is a nonprofit organization and NGO whose mission is to open a financially independent school. Read more.

When alum Paul Dann's cancer returned, a team headed by his daughter joined the Relay for Life to raise funds—and spirits Read more.

Students at UW are used to their professors doing amazing things, but few were prepared for the announcement that came from Ali Tarhouni earlier this year. Read more.

Krashan, the UW's maestro of music, dance and more, will retire in September from his position as director of the UW World Series. Read more.

Former All-American running back Greg Lewis, '94, has been nominated for the College Football Hall of Fame. Read more.

Kevin McGuff arrived in Seattle this past April with a monumental challenge awaiting him: restoring the Husky women's basketball team to elite status. Read more.