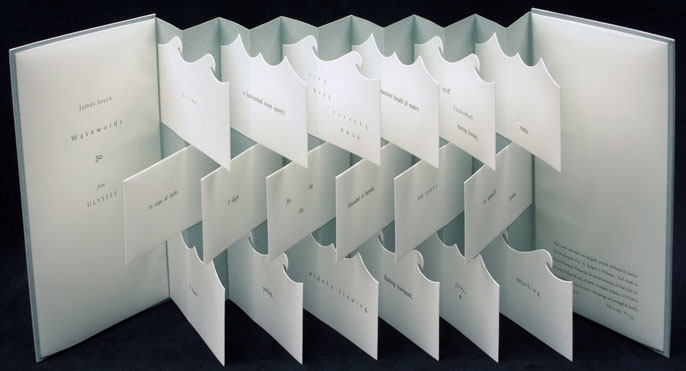 UW Libraries Special Collections is home to the largest collection of work by Margery Hellmann, who died in March 2012. Hellman, wife of UW Professor Donald C. Hellmann, worked as a collage artist, printmaker and papermaker during her lengthy career, but is best known for the artists' books created later in her career.
Wavewords, above, incorporates text from James Joyce's Ulysses to dazzling effect. "The goal of my books," said Hellmann, "is to use innovative book structures and unconventional placement of words and letters to create a dimension beyond the text, an added visual language."
Margery was a great supporter of the Book Arts Collection of the UW Libraries and a memorial fund has been set up in her honor.