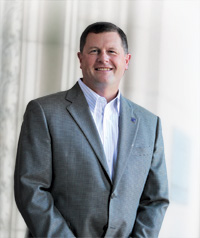 Anil Kapahi photo
LAST YEAR, WE BREATHED A huge sigh of relief when the Legislature did not make further cuts to the UW budget— thanks in large part to the rising chorus of higher education advocates from across the political spectrum. The Seattle Times Greater Good Campaign (seattletimescompany. com/greatergood) and its many industry sponsors joined forces with UW Impact, our legislative advocacy network of alumni and supporters, to focus attention on the critical impact higher education has on our state and its future.
After years of cuts that reduced our state funding by half, it was great to know the University wouldn't suffer even more. Now, the Legislature didn't restore any of the funding we had lost over the years—we don't know if or when that will happen, given budget shortfalls and the economy—but it was a start. An important one.
The result was a tribute to our alumni and friends who put their love for the UW and higher education into action and made their voices heard in Olympia. This is what it means to be an engaged member of our university community and the Alumni Association is proud to support this great institution.
Despite everything, our University remains a national and international leader. This year alone, a MacArthur Foundation "genius" grant went to a doctor who did a residency and fellowship here. A Nobel Prize winner in physics did a post-doctoral program here (under our very first Nobel Prize winner, professor Hans Dehmelt). We continue to be ranked among the best universities in the nation and the world on many fronts— medical research, social work, mathematics, sustainability, athletics. And we continue to make a huge difference in the lives of anyone touched by the UW, whether it is getting together to tailgate with longtime friends, seeking medical care at a UW Physicians Neighborhood Clinic or coming to hear a lecture on campus.
As we take a moment to enjoy the holidays, I invite you to think about how much the UW means to all of us. And how our continued support will help keep it as strong as ever.

—Patrick Crumb, '88
UWAA President, 2012-2013