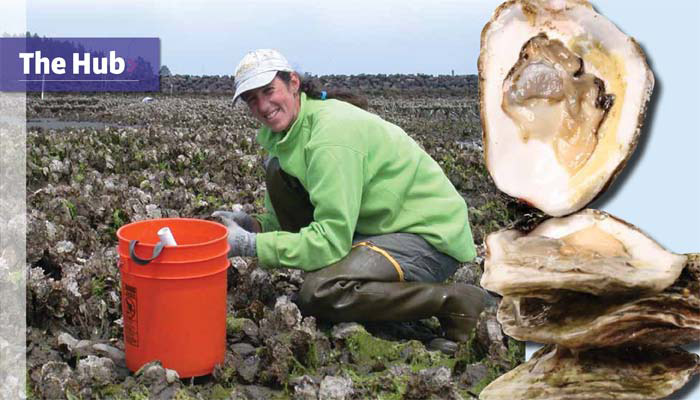 Ensuring that Willapa Bay will remain productive, without compromising its overall health, has become the mission of Jennifer Ruesink, '96, an associate professor with UW Department of Biology.

Spam Sushi Before Class Anyone? Stop by Motosurf, one of four food carts now parked in Red Square, and that is exactly what you'll get. Read more.

Class is in session at Paccar Hall, the newest addition to the Foster School of Business. Read more.

Next June, travelers on the Changing Tides of History tour will also have an opportunity to meet Mikhail Gorbachev and Lech Walesa. Read more.

UW Interim President Phyllis M. Wise has pledged $5 million in matching gift funds toward the $10.6 million needed to build the House of Knowledge if $5 million can be raised by the end of 2011. Read more.

This fall's TV season got a whole lot smarter with the debut of new programming from UWTV, the University of Washington's TV network. Read more.

Last year, eyeing a rapidly shrinking budget, Associate Professor of Dance Jennifer Salk had an idea: Why not put dance classes online? Read more.

Nick Taylor, winner of the 2010 Ben Hogan Award as the best college golfer, led the Huskies to consecutive Pac-10 titles. Read more.

Tim Lincecum, the former Huskies pitching star, was named one of the Top 100 San Francisco Giants Players of All Time. Read more.