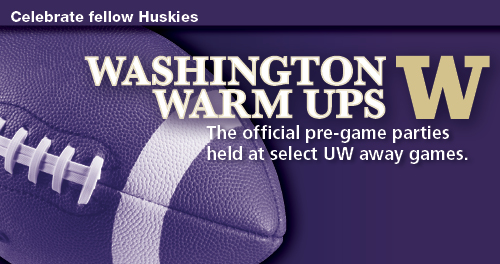 Cheer on the Huskies in Pasadena as they take on the Bruins on Nov. 15! Join us for drinks, games, and more at the final Washington Warm Up of 2013.
Learn more.
Join the University of Washington community November 5-11 to commemorate Veterans Day 2013 and honor the UW students and alumni who have served in the U.S. Armed Forces.
Learn more.
The Huskies will aim for yet another bowl berth in 2013—get the full schedule, along with information about great UWAA events.
Learn more.