Join the UW Alumni Association and fellow Husky fans for Washington Warm Ups, the official pre-game parties of your Washington Huskies! We're taking the fun to UCLA this season.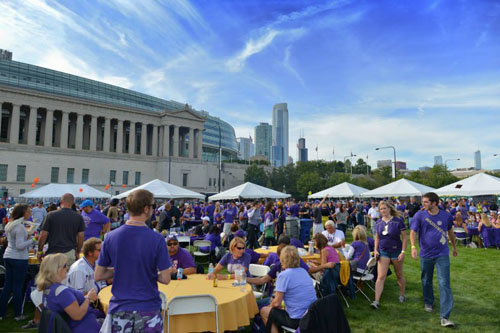 2013 Warm Up Schedule
We hope to see you at one (or all) of the parties! All Warm Ups begin three hours prior to kick-off.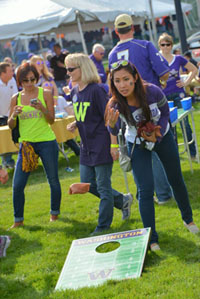 UW at UCLA
Friday, Nov. 15, 2013
Register and learn more
Here's what you get with each admission to a Washington Warm Up:
Souvenir button with a custom slogan tailored to that day's opponent (while supplies last)
Drink ticket (good for one beer, wine, soft drink or water)
Food and additional beverages will be available for purchase inside
UWAA members save $5 per person when registering in advance, so sign up early to reserve your spot. Not a UWAA member? Join today!
UWAA members are eligible to purchase tickets to Husky football away games, a benefit otherwise available only to season ticket holders. Get your away game tickets today!
The official sports travel program of the UW Alumni Association is offering special hotel rates for all away Pac-12 football games. Learn more and sign up today.
Game Day Slogan Contest
Thanks for your clever, team-specific slogan submissions for the 2013 Game Day Slogan Contest! Stay tuned as the season unfolds to see which slogans we chose. The winning entries will be used on souvenirs we'll be giving away at Washington Warm Ups and viewing parties. Learn more about hosting a viewing party in your area.
Special thanks to our Washington Warm Up sponsors: