Join the UW Alumni Association and fellow Husky fans for Washington Warm Ups, the official pre-game parties of your Washington Huskies!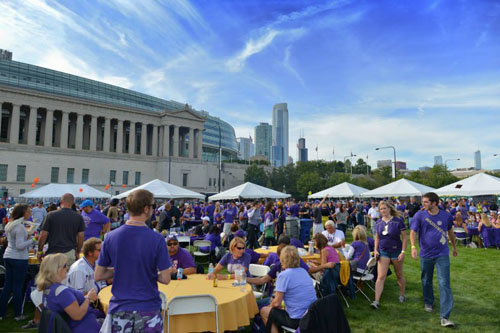 2014 Warm Up Schedule
If you're traveling with the Huskies, join fellow UW alumni and fans in celebrating your purple and gold pride. Warm Ups are the place to be before the game—the party starts three hours before kick-off and includes an appearance by Harry the Husky and performances by the Husky Marching Band and Cheer Squad. More information will be available soon!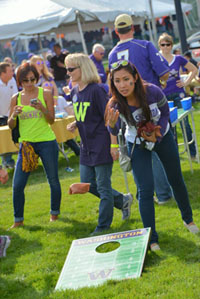 TicketCity Cactus Bowl
Friday, Jan. 2, 2015, 7:15 p.m. PST

The Huskies are heading to Tempe, AZ to face the Oklahoma State Cowboys in the TicketCity Cactus Bowl at Sun Devil stadium.
Gear up for the big game with your fellow Huskies at the Washington Warm Up at The Oasis Pregame Party, the ultimate TicketCity Cactus Bowl fan experience. Across from Sun Devil Stadium, this exclusive pregame party within an even bigger pregame party gets you bonus two complimentary drink tickets, a souvenier game day button and more — in addition to live music, marching band performances, complimentary food, a photo booth and interactive games as part of the The Oasis Pregame Party.
UWAA members! Show your membership card at the UW section of the party to receive a free giveaway!
Learn more about Cactus Bowl events