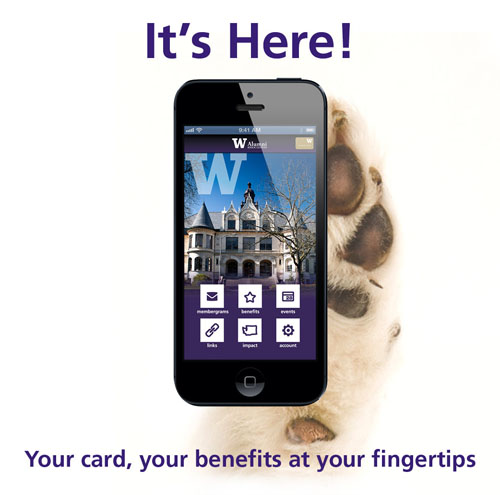 Download the new UWAA member app TODAY.
With this app you can:
Use your electronic member card to redeem your member benefits.
Easily track your member benefits and discounts.
Get alerts for Membergrams, featuring app-exclusive member opportunities and events.
Find upcoming events in your area and add them to your calendar.
Connect with Dawgs from around the world.
Check out our video featuring UWAA member Lori Matsukawa!
We would like to thank the University Book Store for its time and support of this project!
Apple, the Apple logo and iPhone® are trademarks of Apple Inc., registered in the U.S. and other countries. App Store is a service mark of Apple Inc.
Windows and the Windows logo are trademarks of the Microsoft group of companies.
Google Play is a trademark of Google Inc.