Viewing Prior Records in OWLS

Supervisor
UNDERSTAND
An employee may have prior Online Work/Leave System (OWLS) records if the employee has worked for another UW department, held another position in your department, or if the employee's position has been reclassified. These prior OWLS records are not deleted and can be accessed.
ACT
To access an employee's prior OWLS record(s), open the OWLS home page and take the following steps:
You will see the record(s) for the employee.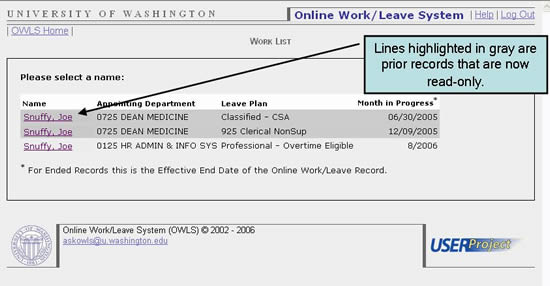 You can also access an employee's prior OWLS record(s) from the employee's current OWLS record. In order to do this, take the following steps: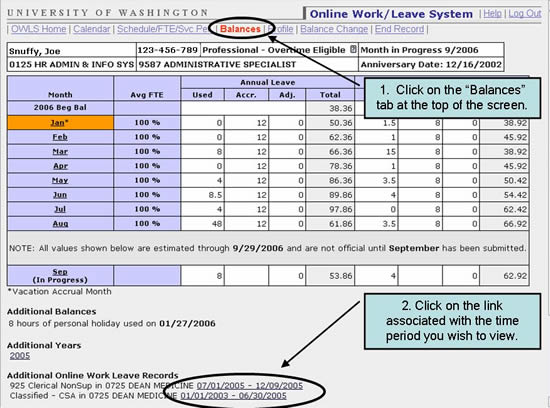 ---