Displaying a Yearly Summary

Administrator
UNDERSTAND
OWLS can provide an at-a-glance yearly summary of an employee's leave record. In order to show a summary, at least one month must be completed in the summary selected.
This is helpful for a variety of reasons, particularly for determining if an employee has worked the required hours for FMLA eligibility, and for producing a document that can be signed.
ACT
In order to generate the yearly summary, open the employee's OWLS record, and take the following steps: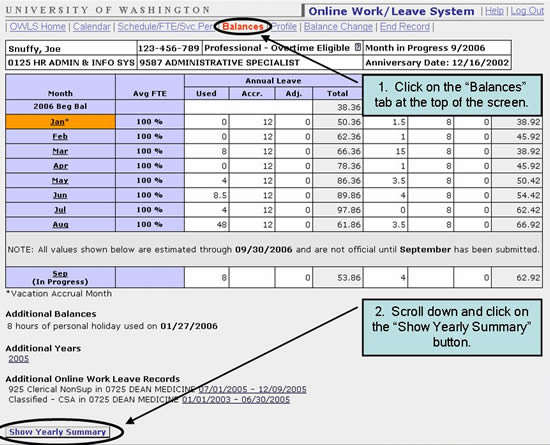 This will generate a PDF. Click here to see an example of what this document will look like.
Print copies as desired. Only the months that have been submitted will be displayed. Months in progress will not show up in the yearly summary.
---